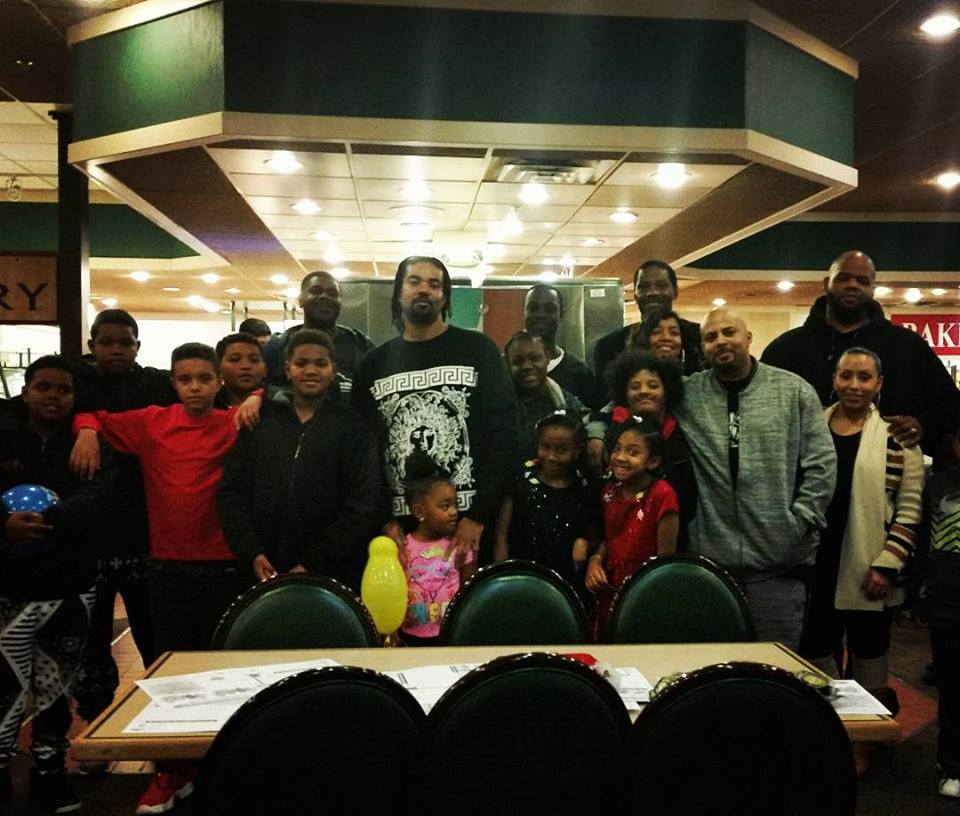 VICTORVILLE, CA- On January 7, recording artist Justified and his Men of Faith in Action rallied up the fathers in the High Desert and had an awesome "Dinner with Dad" event at the Hometown Buffet in Victorville. Several families came out and made a powerful statement for Fatherhood, displaying the power of a father at the dinner table with his children. The promotion of the event definitely grabbed the attention of the community and also brought out the Superintendent of the Victor Valley Unified School District Dr. Ron Williams.
Thanks to the Community Action Partnership (CAP), during the dinner Justified and his team distributed toys and activity books to all the children in attendance. The smiles on the children's faces was more than worth all the effort that went in to putting an event of this magnitude together. On top of the free giveaways all the children ate for FREE, thanks to Terry Boykins, CEO and Founder of Street Positive.
The Hometown Buffet has agreed to give the first Thursday of every month in 2016 to Justified and Men of Faith in Action to host "Dinner with Dad." The next "Dinner with Dad" Event will be February 4 at the Victorville Hometown Buffet located at 14689 Valley Center Drive in Victorville.