By Lue Dowdy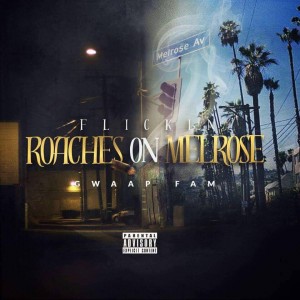 BIG CED from THE NORTH, IE SWAGG, and KD is WHAT IT DO!
Tune in to Inland Empire Live and watch them LIVE! LUE Productions is proud to present an intimate listening party for GWAAP FAM.
GWAAP FAM celebrates the release of their L.P., "F.R.O.M.: Flicking Roches On Melrose," which drops Friday, September 1! This talented rap group hails from the streets of the Inland Empire and is ready for the world to hear what they have been cooking up in the studio at Chef Music.
On this project through their realistic lyrics, you'll be able to experience their struggle, love, disappointments, accomplishments, fears, setbacks, and bounce-backs. If you're a GWAAP FAM fan, I encourage you to take a listen. Sponsored by Chef Music, this album is defiantly one to have. Fans will be able to hear hits such as, "Nothing," "Everyday" featuring Tinigi Star, "Suicide," "That's Baby Right There" featuring Yung Muusik and more. Make sure to visit their website at www.gwaapfam.com for updates, as well as 'Like' them on Facebook at www.facebook.com/gwaapfam.