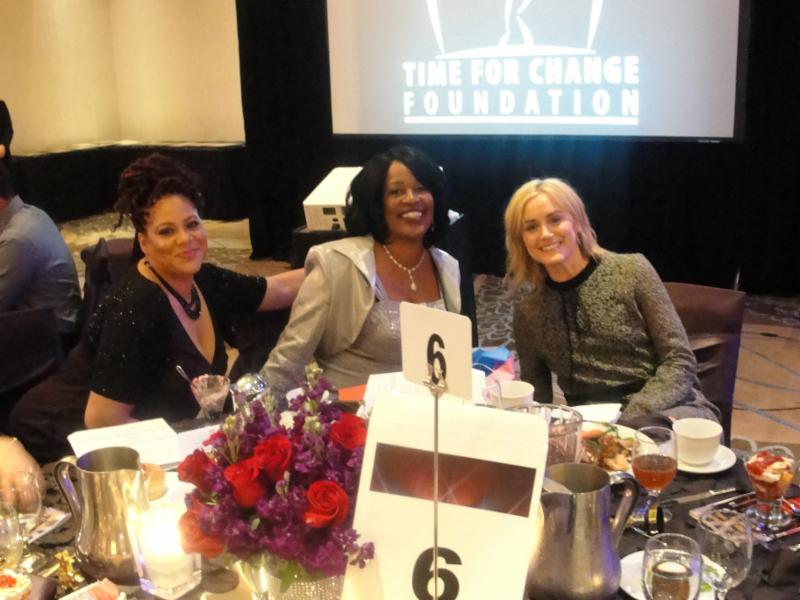 SAN BERNARDINO, CA- It was a night of glitz and glam as Time for Change Foundation (TFCF) held their 13th Annual Star Studded Awards Gala to recognize unsung community heroes, and to celebrate their success in helping over 850 homeless women and children reach self-sufficiency over the last 14 years.
The night began on the red carpet where guests stopped to strike a pose followed by comedic opening remarks from Mistress of Ceremonies Actress/Comedienne Kim Coles. "I thought Time for Change meant menopause."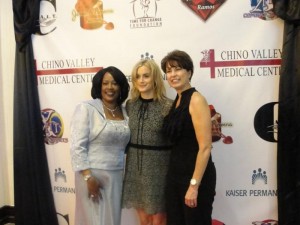 The room was filled with elected officials, law enforcement, school board members, local businesses, and community organizations throughout the region. Special guest celebrity Taylor Schilling, actress of the hit Netflix show Orange is the New Black, dazzled the room with her acceptance of TFCF's first ever "Acting for Change" Award.
Other awe-inspiring community heroes recognized included: Kim & Tommy Morrow with the Hometown Media Heroes Award, Dr. Tomás D. Morales with the Community Education Champion Award, SB Strong First Responders with the Ramos Family Spirit of Compassion Award, the Black Chamber of Commerce Inland Empire & the Greater Riverside Hispanic Chamber of Commerce with the Community Chamber Champions Award, Dr. Dale Marsden & Dr. Harold Vollkommer with the Public Education Dynamic Duo Award, Caliber Collision with the Community Business Leader of the Year Award, Senator Connie Leyva with the Public Service Champion Award, Manal Iskander with the Community Champion Award, and Alaina Mathews with the Humanitarian of the Year Award.
TFCF's track record proves that consistent efforts, compassion and evidence based programs can transform the lives of homeless women and children and put an permanent end to their cycle of homelessness. However, they know that the work that they do is a community effort.
You can join in the efforts to end homelessness today by supporting the mission of TFCF  by making a financial contribution. For additional information, please visit our website www.TimeForChangeFoundation.org or call us at (909) 886-2994.