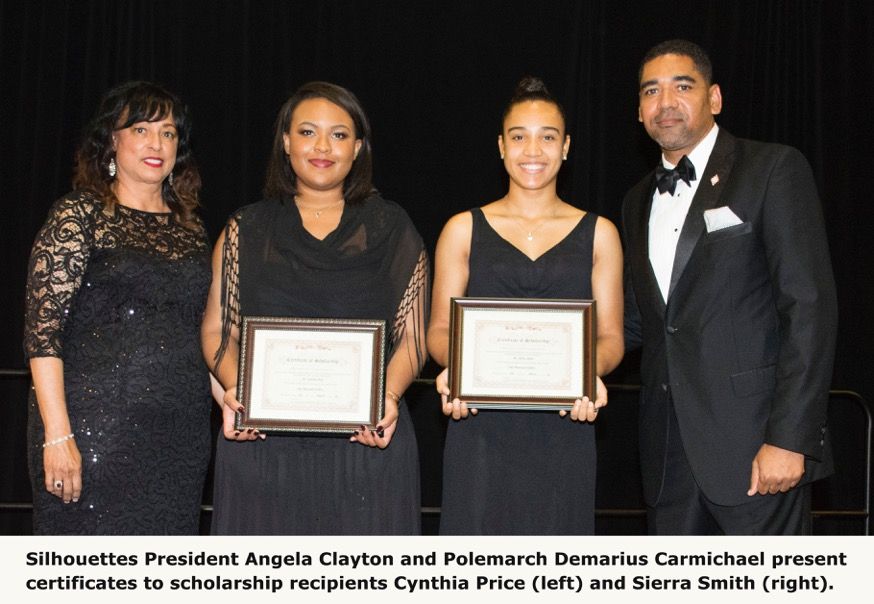 RIVERSIDE, CA – The Riverside Alumni Chapter of Kappa Alpha Psi Fraternity, Inc. hosted it s 40th Annual Black and White Scholarship Ball at the Riverside Convention Center on Saturday, March 5.  The stately gala raised thousands of dollars in support of academic scholarships and mentoring programs for local youth.
The evening began with a festive social hour, which included professional photography and disc jockey services with classic rhythm and blues music.  Welcome and introductory remarks were made by Polemarch Demarius Carmichael and Vice Polemarch Eric V. Isaac, who acknowledged community leaders and dignitaries.   Those in attendance include Danny Tillman, Member of the San Bernardino City Unified School District Board of Education, Joanne Gilbert, Community Action Partnership Board Member, Hardy Brown II, Board Member of the San Bernardino County Superintendent of Schools, Robin McIver Brown, President of the San Bernardino Valley Chapter of the Links, Inc., Tracy Tillman, President of the Inland Empire Chapter of Jack and Jill of America, Inc., and Tammy Martin-Ryles, President of the Black Chamber of Commerce.
Highlights of the evening include a dance by the Kappa Omicron Court of Cal Poly Pomona and the announcement of honorees Dr. Judy White, Superintendent of the Moreno Valley Unified School District for community service, Theodore Davis, recipient of the Edward Moore Lifetime Achievement Award, and Kappa members Larry Clayton and Thomas Fisher for outstanding achievement.
Angela Clayton, President of the Riverside Alumni Chapter of the Silhouettes (wives of the Kappa Alpha Psi Fraternity, Inc. members) presented two college scholarships in the amount of $1,000 each to local high school students Cynthia Price and Sierra Smith.
For more information about the Riverside Alumni Chapter of Kappa Alpha Psi Fraternity, Inc. visit www.rackapsi.com.