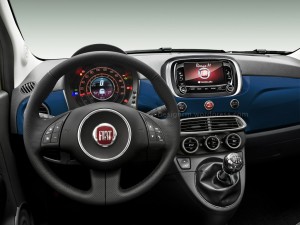 Thanks to a new partnership with desertFIAT, 9th–12th graders with perfect attendance for the 2015–2016 academic school year have the chance to win an array of incentives from iPods, iPads, scholarships, up to a NEW 2016 FIAT 500.

It's a Gas to Go to Class is a school attendance program designed to motivate students. Now in its fifth year in the High Desert, It's a Gas to Go to Class is coming to San Bernardino City Unified School District (SBCUSD). Thousands of students attending District high schools returned to school on Monday, August 3 and heard about the program on the first day of classes. 

Pacific High School students were among the first in the District to see the new car on Monday, when representatives from desertFIAT visited the campus to introduce It's a Gas to Go to Class. In the coming weeks desertFIAT will visit every District high school to encourage students to maintain perfect attendance.
"Giving students an incentive to be in school has made a tremendous, positive impact in the High Desert, where It's a Gas to Go to Class started," said Billy Mack, Director of Sales at Victorville Motors and desertFIAT. "When students miss school, they miss critical instruction time that cannot be made up," Mack said. "That impacts teachers who have to spend extra time with the student." 
It's a Gas is expected to help SBCUSD significantly improve its high school attendance rates, which have been increasing in recent years. Last school year, about 1,500 high school students had perfect attendance.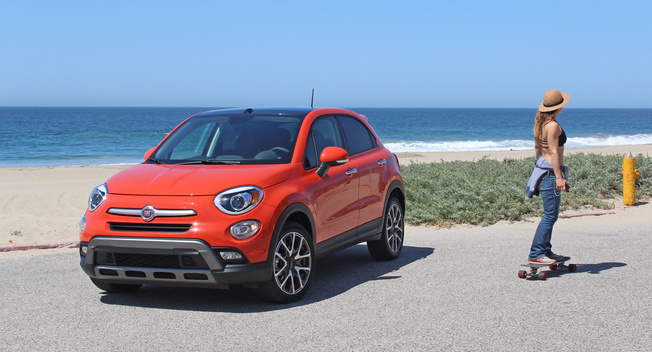 The program is a win-win. Higher student attendance means more state funding for SBCUSD, but most importantly, it means students are more likely to succeed academically and graduate from high school. According to the National Association of Secondary School Principals, research shows that missing 10 percent of the school year—or 18 days in most districts—correlates with academic trouble.

For more information about the San Bernardino edition of It's a Gas to Go to Class, visit www.desertFIAT.com/itsagasSB.htm.