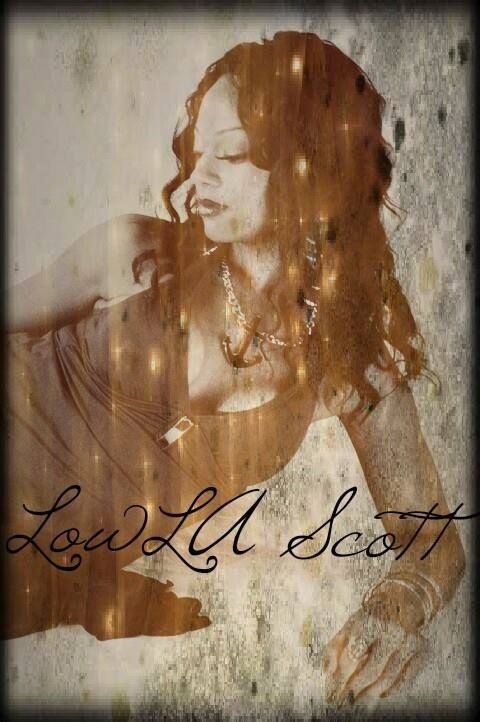 I know it's been a minute but ya' girl been busy putting together an Indie Artist Award Show honoring artists and entities in the Inland Empire; please be on the lookout for, "My Music, My MIC" scheduled for Saturday, August 1 at the San Bernardino Women's Club. So, this week What it Do with LUE, is the 1st lady. Noooooooooo, I'm not talking about Michelle Obama. I'm talking about Crystal Scott a.k.a. LowLA Scott, 1st Lady of LUE Productions.
This Gemini baby started out as a model and jumped into the rap game with no fear. This young lady is literately blazing her way to the top. LowLA is what I like to call that sexy, gangsta', fire spittin' lyricist. She's' truly a tall drink of water. Having to overcome obstacles, her love for her two-year-old son, Neo, keeps her grounded and grinding for better opportunities in LIFE.
Please don't sleep on this talented artist she is one to watch for. Her star is shining BRIGHT! Our management company is proud to call LowLA Scott the 1st Lady of LUE Productions. Please follow her on Facebook and Instagram at LowLA Scott. For booking please email us at Lue.info@yahoo.com. HAPPY BIRTHDAY LowLA and L's UP!
Her projects include: LowLA Scott's freshman album yet untitled will drop 1st week of August; Her Single, "LowLA's Got a Burner" will be available June 11 on iTunes, Google Play, Xbox Radio, Spotify, and Amazon. Special thanks to Producers S. Fresh, Maniac, Topsy, C. Rich, and all that; Boss Cartell Mixtape will be dropping at end of June with Paul Douglas;and she also has collaborations with Paul Douglas, Aaron Swift, Fitz Taylor, Dada Doe, Tecnic, Sabre, Firelane Faulty, and others. LowLA's Upcoming shows include Tierra Marie and Big Hutch a.k.a. Cold 187 (Above the Law) coming soon.