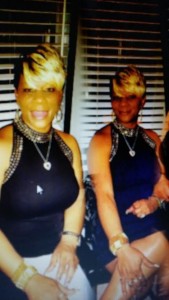 Come and spend New Year's Eve with me! I am celebrating my birthday and my special guest for the evening is a great band that we have all enjoyed. Our entertainment for the evening is LAKESIDE, a group that has given us many great tunes, including a song that is a hit all over the world. We have all been moved by that funky classic, "Fantastic Voyage."  We are gathering at the newly renovated Arrowhead Elks Lodge, 1073 N. Mt Vernon Ave in San Bernardino.
Tickets are only $35 in advance ($45 at the door) which includes food by Master Chef "AW" and party favors. Please call me, Lynn Paul, at (909) 258-0254 for more information and your reservation.
Join me for a great New Year's Eve. It is my 50th birthday and I can promise, you will have a FANTASTIC JOURNEY!