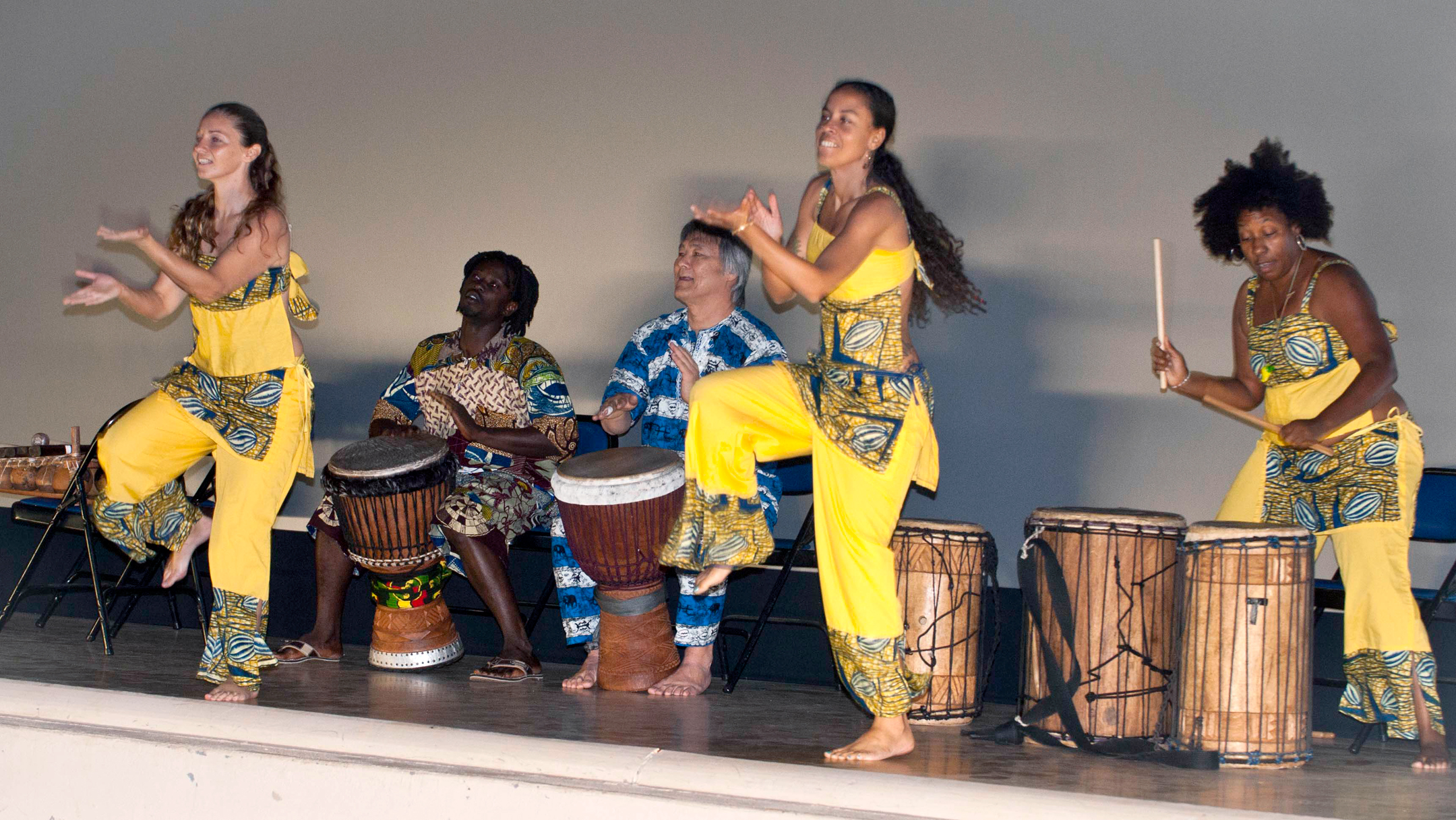 CARSON, CA – Returning to the stage after performing to sold-out crowds, Ron Parker, Chester Whitmore, and The Central Avenue Dance Ensemble present "The History of Black Dance in America," a spectacular multi-media dance concert showcasing the African-American contributions to American social dance (www.HistoryOfBlackDance.org). Starting from the late 1800s and progressing to the modern era, audiences are mesmerized by authentic renditions of vernacular dances such as Zulu, Work Songs, Cakewalk, Spiritual Dances, Shim Sham, Lindy Hop, Foxtrot, the African inspired Latin-American dances, plus live singing and tributes to Nat King Cole and Sammy Davis Jr. The 2015 performances were funded by a successful Kickstarter campaign, and observe the 150th anniversary of Juneteenth, the oldest known celebration commemorating the ending of slavery in the United States.
The goal of the History of Black Dance in America is to educate the public about the black cultural influence on American social dance in exciting and entertaining way. While most of the dances to be performed are recognized as an integral part of American culture, many Americans may not know of their history. For example, the Cakewalk began as a plantation dance danced by slaves to mimic high society Whites. The dance was so amusing that plantation owners held competitions, and the winning slaves would receive cake as their prize, hence the name, "Cakewalk." This story and many more will be told through live performances and narrated video, starting with the plantation dances of the slavery era through today.
On the significance of the presentation, HBDA director, producer, and dance historian Ron Parker says, "Vernacular jazz dance, the original American dance form, and it's history is not performed by major American dance companies, nor is it funded by the major arts funding organizations.  If we don't do it, no one else will.  I also like the fact that, in addition to educating the public about Black dance history, we are bringing awareness to the 150th anniversary of Juneteenth, commemorating the abolition of slavery in the U.S."
The History of Black Dance in America will be performed at University Theater at California State Dominguez Hills, 1000 East Victoria St. Carson, CA 90747. Performances are on Friday and Saturday, June 19 and 20 at 7:30 p.m., and Sunday, June 21 at 2:00 p.m. General admission is $37.50, and VIP Seating is $40. Tickets may be purchased online at centralavedance.tix.com, by calling (800) 595-4TIX, or at the theater box office one hour prior to show time.