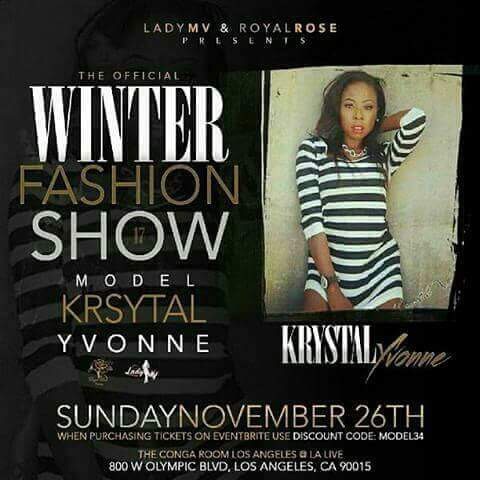 By Lue Dowdy
LadyMV and RoyalRose Winter FASHION SHOW is WHAT IT DO. This Sunday, November 26, Lady MV is celebrating fun,  figured women during the month of November.
I'm calling all my fashionista's who are looking for something fun to do after Turkey day. Yolanda Magnum and 'NeNe', CEO and Founder of LadyMV and RoyalRose Clothing, along with her entire team are ready to serve it up on the runway.
Beautiful models of all shapes and sizes from all over will be showcasing collections by talented fashion designers.
Lady MV Winter Fashion Show will consist of cocktails, networking, and special guest appearances from Love And Hip Hollywood stars Masika and Moniece and live performances.
Make sure you get your ticket for this EPIC EVENT. Please visit their facebook for more details. Until next week L's!