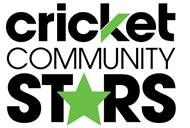 Alpharetta, GA-–Cricket Wireless announces the launch of its Cricket Community Stars: Salute to Solopreneurs contest to recognize men and women who serve as one-person enterprises and still make it a priority to help their community.
"Small businesses and entrepreneurs are the heartbeat of most communities," said Winston Warrior, Director of Marketing and Customer Acquisition, Cricket Wireless. "As a community brand, we're always looking for ways to support these business owners – including our dealers and sole proprietors, thus, positively impact our customers where they live and work."
Entry forms are being accepted online now through Oct. 19, 2014, via the Events page of cricketwireless.mediaroom.com/cricketstars. Entrants must provide details on their sole proprietorship business, community involvement and social media presence. All entries will be reviewed and evaluated by Cricket, then narrowed down to three finalists who will be named 1st-, 2nd- or 3rd-place winners by a panel of judges, and receive prizes as follows:
1st Place: $5,000, Free Mobile Device with 1 year of Cricket service
2nd Place: $2,500, Free Mobile Device with six months of Cricket service
3rd Place: $1,000, Free Mobile Device with three months of Cricket service
Finalists will be announced late-November and must participate in a Cricket-sponsored video recording which will be housed on Cricket's YouTube channel for finalists' social media engagement via their respective social media channels. Finalists will be recognized during in-store celebrations on Small Business Saturday which takes place on November 29, 2014. A panel of judges will review the finalists' videos and rate the finalists based on their community involvement/improvement, clarity and creativity in sharing their business story, social media engagement, and expressed passion to be named the grand prize winner. The panel will determine the 1st-, 2nd- and 3rd-place winners who will be announced mid-December. To learn more about Cricket Community Stars: Salute to Solopreneurs or to enter, please visit cricketwireless.mediaroom.com/cricketstars and join the conversation via social media using #CricketNation. The contest is open to residents of Atlanta, Chicago, Dallas/Fort Worth, Houston, Los Angeles, Philadelphia and Washington D.C.
In addition to Cricket Community Stars: Salute to Solopreneurs, Cricket offers affordable pricing, group and loyalty plans on a reliable, nationwide 4G LTE network. For instance, the monthly savings in the Group Save plan are perfect for solopreneurs in need of separate lines for business and personal use.
About Cricket Wireless
Cricket is bringing consumers more value with a simple, friendly, and reliable nationwide wireless experience with no annual contract.  The power of Cricket is our fast, reliable, nationwide 4G LTE network; easy and affordable unlimited plans with taxes and fees included; annual loyalty rewards; and a great selection of phones customers love. Cricket, Something to Smile About.  Cricket is a subsidiary of AT&T Inc.
# # #