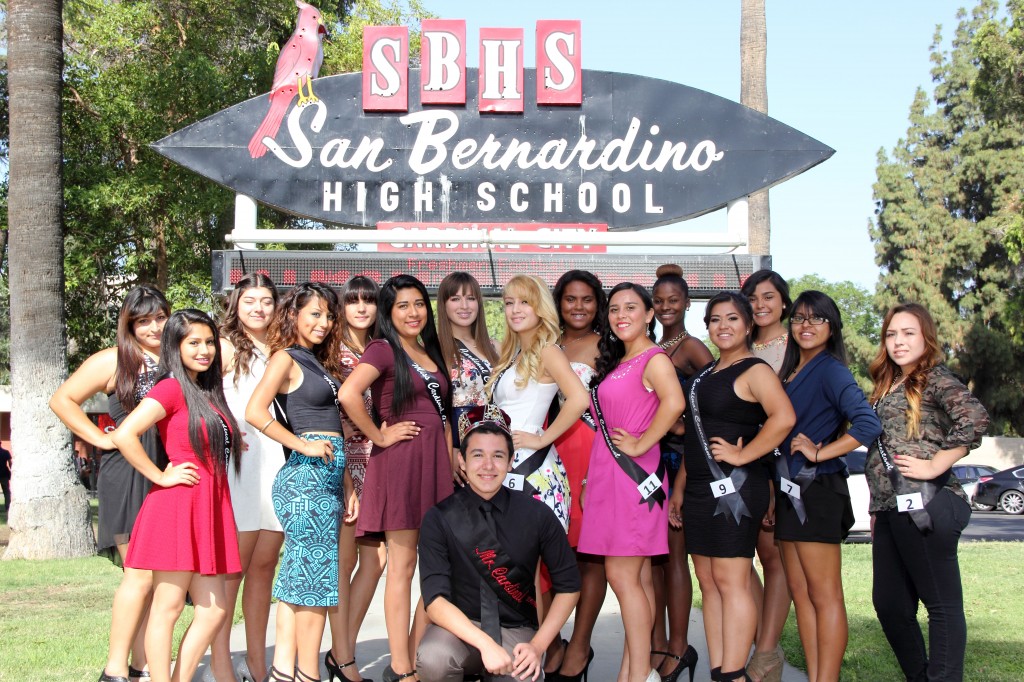 SAN BERNARDINO, CA –Carolina Beltran steps down as Miss Cardinal City on Saturday, September 20, when the new Miss Cardinal City is crowned. Miss Cardinal City, along with reigning Mr. Cardinal City, will represent San Bernardino High School at school and community functions throughout the year. According to pageant director and Bilingual School Outreach Worker Jamie Rios, the goals for Miss Cardinal City are to develop students' confidence, raise community awareness and pride in the school and community, and make people aware that San Bernardino High School is also a chartered city.
During the two-hour pageant, Miss Cardinal City contestants will be ranked by a panel of judges in on-stage categories, including sportswear, evening gown, and on-stage question. Off-stage rankings, tabulated before the pageant, include grades, attendance, and personal interviews.
The pageant begins at 6 p.m. at Sturges Center for the Fine Arts, 1850 North E Street in San Bernardino. Tickets are $7 in advance and $10 at the door. For more information or to purchase tickets, contact Jamie Rios at (909) 881-8217.