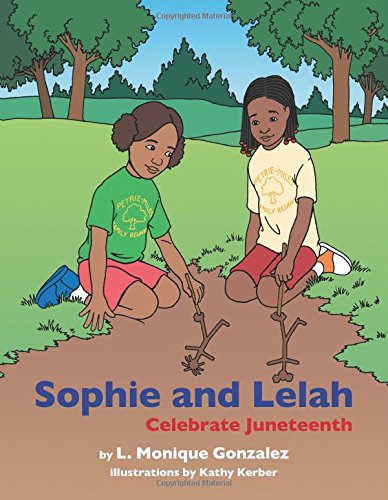 The debut book in the Sophie and Lelah series by author L. Monique Gonzalez titled "Sophie and Lelah Celebrate Juneteenth" tells the tale of two spunky girls whose adventures teach young readers important life lessons. Sophie and Lelah are cousins and best friends. While attending their family reunion, one of them suffers a minor injury.
This incident throws the two girls into a journey of self-discovery that teaches them the importance of family, friendship and history as they commemorate Juneteenth, a day of celebration marking the end of slavery in Texas on June 19, 1865 almost three years after President Lincoln issued the Emancipation Proclamation.
"I don't think there are enough representations in print or media of the varied people and cultures present in our society," Gonzalez says. "It is important to understand the experiences of others because it affects the way we relate to one another and impacts the ultimate success of our interactions."
Gonzalez hopes to educate young readers about the significance of tradition and teach positive values in an entertaining and lighthearted way.