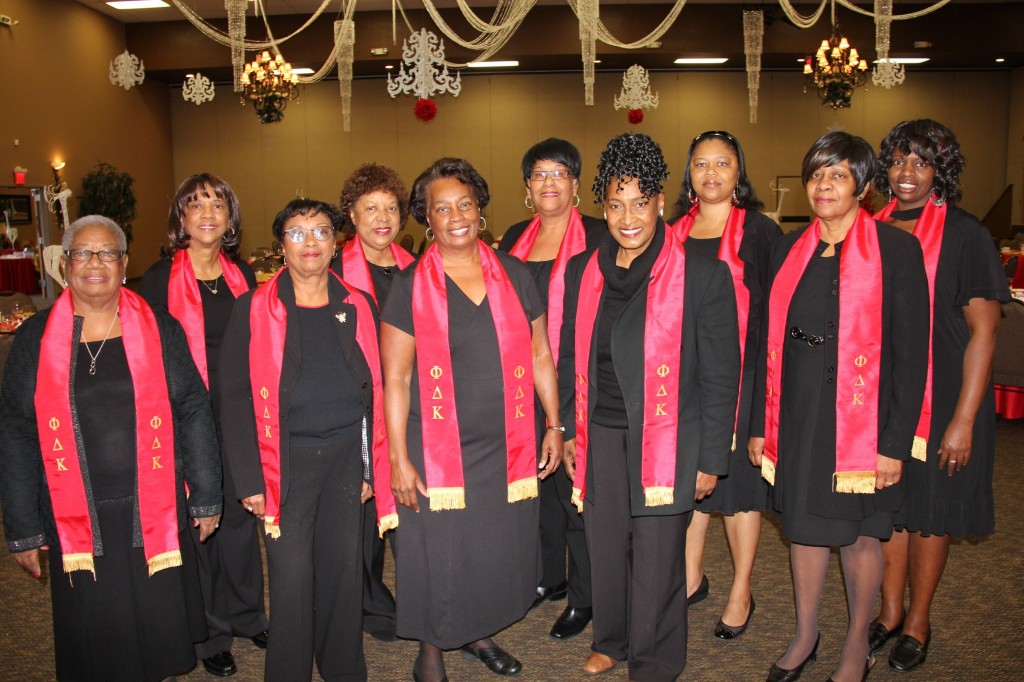 The National Sorority of Phi Delta Kappa, Delta Rho Chapter, held its 4th Annual Educators Prayer Breakfast in December 2014.  This year's honorees are Gloria Macias-Harrison, San Bernardino Community College board member and Dr. Gloria Fisher, newly appointed president.  Mr Ted Alejandre, newly elected County Superintendent, was the keynote speaker.
This sorority of educators was chartered in 1982 and is proud of its many contributions to the community.  Not only do we recognize contributors to education, but also provide scholarships to graduating seniors, partner with San Bernardino Valley College and host an annual Teach-A-Rama, and sponsor a Black History Bee for all students in grades 3-8 each year.
For additional information, please visit our web site at: www.pdkdeltarho.org and/or e-mail us at jep431@yahoo.com.