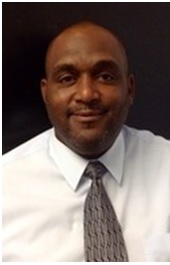 Mr. Dwaine E. Radden, Sr. was appointed CEO of Provisional Educational  Services, Incorporated (PESI) at the July Corporate Board Meeting. Radden  served as Chief Operating Officer before his recent appointment as the second  CEO in the 29 year history of the organization. Mr. Radden, is also a  Businessman and long-time Community  Leader, which brings considerable  business knowledge to the position and the PAL Center.
Founded by Dr. Mildred Dalton Henry in December 1984, PESI, DBA The PAL  Center and Charter Academy, has continuously provided education, employment,  and social services since that time.  For additional information, call The PAL  Center,  909-887-7002.
PAL Center CEO Community Message:
"I am excited to be the Chief Executive Officer at the PAL Center, following in the footsteps of our founder, Dr. Mildred Dalton Henry with a torch established more than twenty-nine years ago.

As the company's new Chief Executive Officer, it is my goal and my commitment to continue to provide the exceptional dedication and solutions our community has come to expect from our campus. I am fortunate to have worked my way up in the company and I look forward to the new challenges with a sense of excitement and resolve to continue, and expand, our founder's vision, "Dare to do the impossible."

As I settle into my new role, the PAL team and I are working on streamlining our processes to introduce new services and expand our abilities here on campus — but we will never lose sight of our responsibility to our youth and community.

As we move forward, we will be building on a tremendous foundation, built upon integrity, professionalism and pride in the caliber and tenure of the people we employ. With a history of consistent, reliable and convenient service, we've never been stronger than we are today. That strength comes not only from our exceptional knowledge of the areas we serve, but our strategic on-site location here in San Bernardino, which also plays a critical role in our past, present and continued success.

As we continue our quest to lead the education industry in developing and bringing new solutions and services to our community, I am very excited about the future of our company. It is my goal to exceed expectations through the continued execution of our vision and strategy."
And as always, we thank you, our community and partners, for your on-going support and feedback.