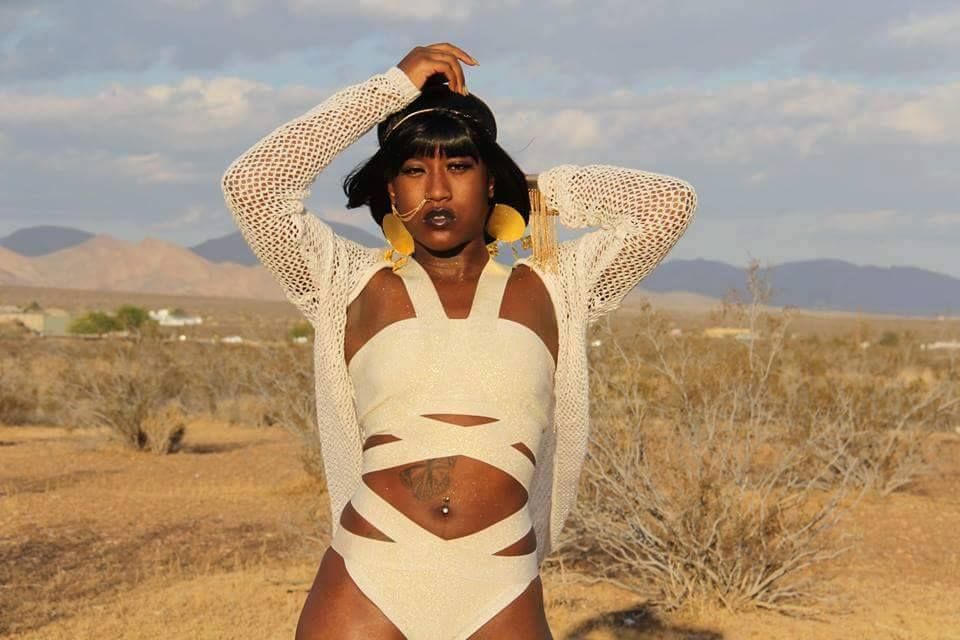 What's up and What It Do! Allow me to introduce an upcoming model and the FACE of LUE Productions, Janay JaNeice! LUE Productions is all about working with aspiring artists and helping them to achieve their goals. We've recently added a modeling department to our company that contains five other beautiful models.
So, about JaNay JaNeice the model, she was born in San Antonio, Texas but raised in the Inland Empire since the tender age of 6 months. This young lady loves the camera. JaNay's beauty caught our attention which prompted us to select her to represent our company as the FACE. Modeling for almost a year, she has already received hosting gigs, been in several photos shoots, and music video appearances as a feature model. Her most recent videos include "Look Boy"  with recording artist Aaron Swift featuring IE's
own Dirty Birdy and recording artist Teknik the Young Prospect, "More Than A Rapper".
You can catch her in action Saturday, August 1, at the San Bernardino Women's Club located at 503 W 31st Street in San Bernardino. There she will be co-hosting a long with Comedian Anthony Stone for LUE Productions 2015 Indie Artist Award Show entitled, "MY MUSIC, MY MIC". Be on the lookout for this beauty! Major shout out to her coach the beautiful and talented Deeveatva Foy. Until next week, L's!
More about The Face of LUE Productions JaNay JaNeice, "My name is JaNay JaNiece, I am an upcoming model and the face of LUE Productions!
My dream is to take the modeling world by storm. I also aspire to become a veterinarian due to my love for animals especially dogs. In my down time I love to eat and be with my dogs.
Book me for your next event. You won't be disappointed."
To book her contact LUE Productions Management at Lue.info@yahoo.com or call (909) 567-1000.