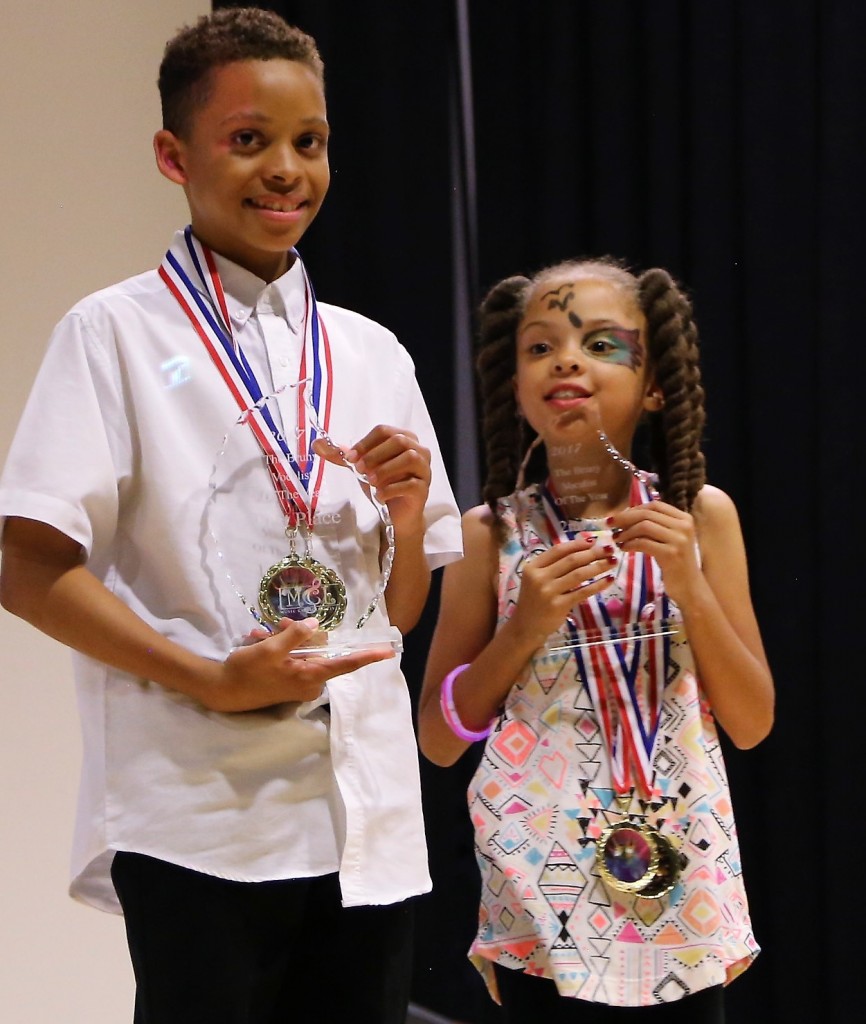 MORENO VALLEY, CA- On Saturday, May 13, Music Changing Lives, (MCL) hosted a spectacular evening of student performances at the 6th annual Changing Lives Showcase.  The Showcase was held at the Moreno Valley Conference Center and featured talented students from Moreno Valley Unified who have worked passionately for 21 weeks on their performance to see 'Who is the Best at Music and Art.' 
The Showcase is no ordinary school competition, MCL rolled out the red carpet for its talented performers and  the fate of these young artists were in the hands of  celebrity guest judges from the EDMHipHopRebels group ZupaNova and the popular Pop group Holiday State.
The evening was a night to remember. As nearly 500 guests arrived they walked onto the red carpet, which led them to an art display to view the incredible student paintings, and then they entered the theater to be entertained by fantastic vocal, instrumental, audio production and dance performances. Guests were also treated to delicious food, delectable desserts, exciting raffles and the event was completely free for everyone invited.
Five schools from the Moreno Valley School District, where MCL offers its programs, brought their A-game to compete for the Bruny Awards. Participants competed for the Bruny Award in five categories – Musical Instruments, Vocal Performance, Production, Dance and Visual Arts, while the schools competed for Overall Performance.  Plus one student from each MCL school-site who held the highest GPA and had the best School Attendance was awarded with laptops!
The competition was fierce, but in the end Butterfield Elementary beat Edgemont Elementary and Mountain View Middle triumphed over Palm Middle and Bayside High reigned on top!
First place winner for the Bruny Award in Musical Instruments was Tanya Hernandez from Butterfield Elementary, Bonnie Murillo from Palm Middle and Isaac Ramirez from Bayside High!  In the Vocal category, Travonn Lester from Butterfield, Jehnny Carrion from Mountain View and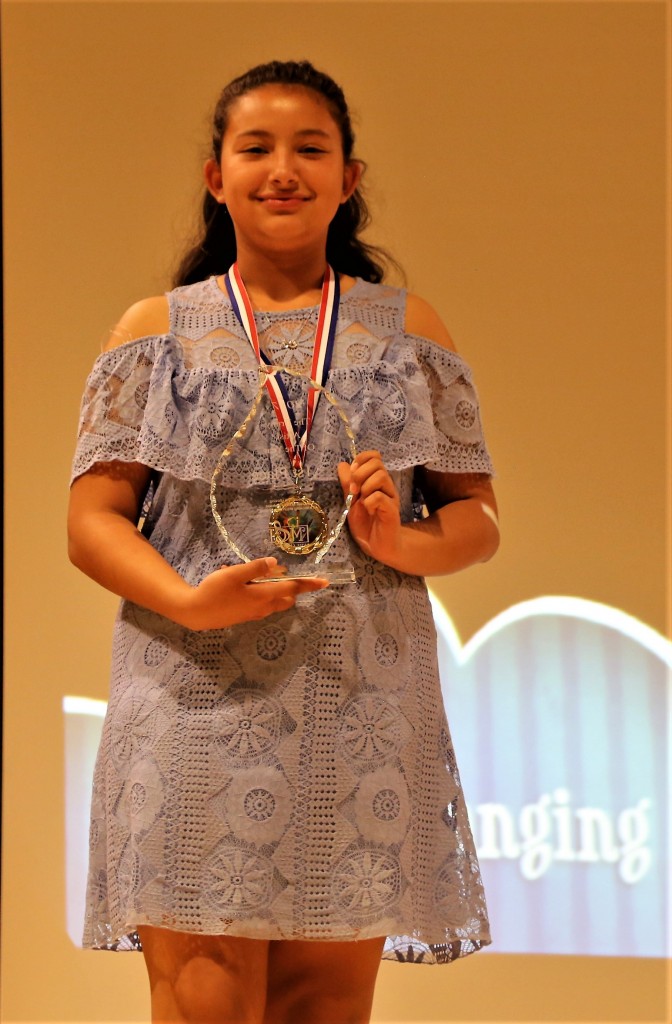 D'ashawn Brown from Bayside reigned in first place.
Butterfield Dance Team dominated the elementary Dance category and took home the first place Bruny Award. Kamarie Henderson from Mountain View Middle triumphed over all other dancers and also took home the first place Bruny Award.  The very talented Ariana Gomez from Butterfield and Gabriela Sandoval from Palm both took home first place in Visual Arts.
Every student who participated was honored with a certificate from Senator Richard Roth's office and Assemblymember Jose Medina for their dedication to make a difference in their community through the arts.  Each student who performed was required to volunteer for a minimum of five hours. Participants were instilled with the message, "Together we can be the change we would like to see in our community."
Music Changing Lives, (MCL) created the Showcase six years ago for youth in Moreno Valley, and since then they have produced several musicians, artists, fashion designers and more.  The program was designed to ignite passion through performance by using music and art as a motivation for students to stay focused on their education and their future.
The Showcase is sponsored by Moreno Valley Unified School District, San Manuel Band of Mission Indians, Edison International, Wells Fargo Foundation, Niagara Cares Foundation, Kaiser Family Foundation and more. 
For more information about Music Changing Lives, please contact Josiah Bruny at MusicChangingLives@gmail.com or call 951-992-0721.  You can also visit them on the web at www.musicchanginglives.org.