RIVERSIDE, CA- On Sunday, June 11, the Eta Nu Omega Chapter of Alpha Kappa Alpha Sorority, Inc. through its charitable arm, The Inland Ivy Foundation, presented scholarships to six young women from the Inland Empire who have demonstrated high scholastic achievements and outstanding character.  The recipients are Brooklynn Brumley of Rancho Verde High School, Celeste Gaynair of Sultana High School, Raylene Graham of Arroyo Valley High School, Kalaya Hill of Arroyo Valley High School, Wendy Osorio of Ramona High School, and Jenna Owens of Rancho Verde High School.  These High School Seniors are all college bound and were selected from a pool of candidates with stellar grades and strong records of community service.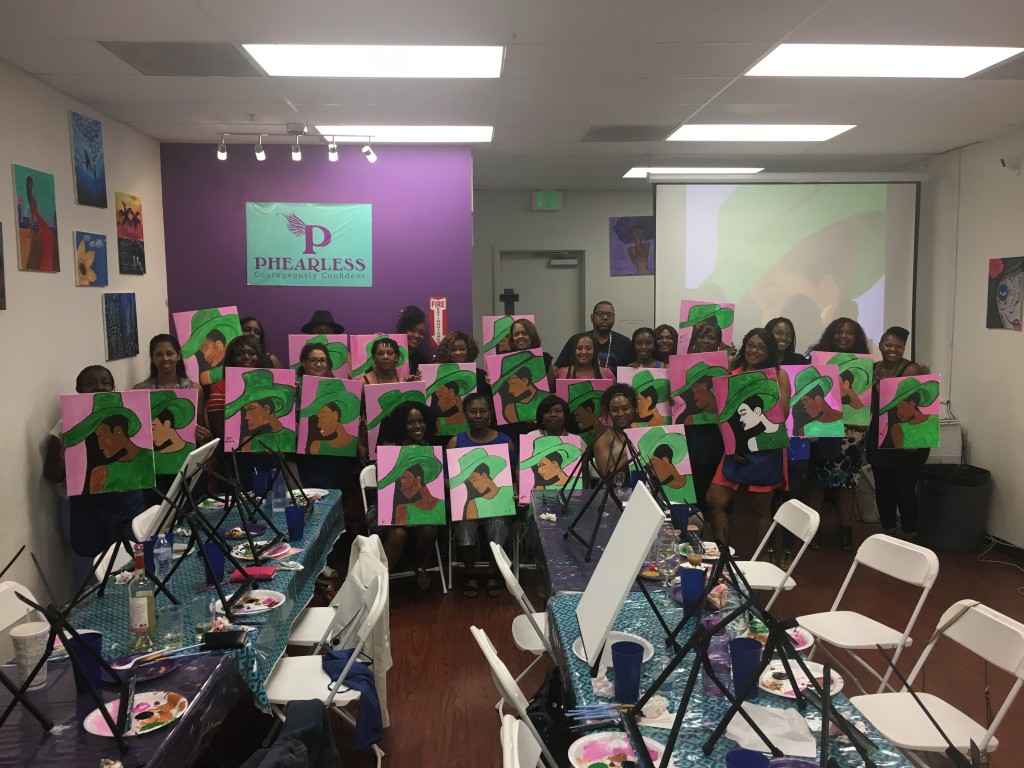 On Wednesday, June 21, Eta Nu Omega continued its Summer of Giving by "Painting for a Purpose" at Phearless Art Studio in Moreno Valley raising funds for the Alzheimer's Association's Longest Day campaign.  Held annually on the summer solstice, this sunrise to sunset event recognizes the challenging journey faced by those living with Alzheimer's Disease and their caregivers.  The women of Alpha Kappa Alpha Sorority, Inc. used this day to call attention to the 47 million people around the world that are impacted by Alzheimer's Disease.  In addition to individual donations made to the Alzheimer's Association, Phearless Art Studio donated a portion of the proceeds collected from Eta Nu Omega's Paint Night to the Alzheimer's Association.
On Saturday, July 22, Eta Nu Omega co-hosted a "Concert Under the Stars" at the beautiful Hafif Estate in La Verne, CA to raise additional money for special projects such as support to a local domestic violence shelter, academic enrichment and personal development programs for high school and middle school students in Grand Terrace (ASCEND) and Fontana (Emerging Young Leaders).
Eta Nu Omega raises funds throughout the year through its Inland Ivy Foundation for scholarships and other charitable activities geared towards enriching the lives of men, women and children in the Inland Empire. Alpha Kappa Alpha Sorority, Inc. is the oldest female Greek letter organization for college educated women founded in 1908.