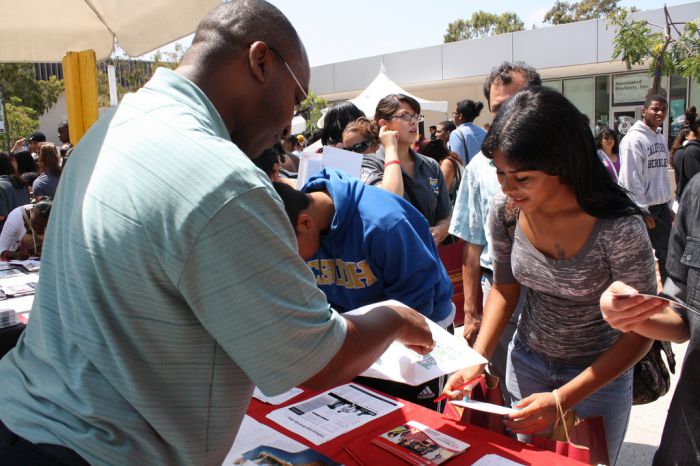 LOS ANGELES, CA – Southern California McDonald's restaurants are partnering with California State University (CSU) to provide local students with resources needed to make the goal of higher education a reality. For the third year, McDonald's is sponsoring CSU Super Saturday, by providing free transportation from a McDonald's restaurant in San Bernardino to the event at CSU Dominguez Hills in Carson on Saturday, August 8.
Students and their families from San Bernardino County will be transported from the local McDonald's restaurant located at 1575 E. Highland Avenue in San Bernardino. The bus is scheduled to depart at 7 a.m. with a complimentary breakfast provided from 6 a.m. until 7 a.m. for those who are registered for transportation.
Super Saturday provides an opportunity for students to learn everything they need to know about attending college. Representatives from CSU's 23 campuses, as well as other colleges and universities, will be on hand to provide information about admission requirements, obtaining financial aid, campus life, choosing a major, and showing the advantages of a college education. It is produced by the CSU African American Initiative – a program of the Chancellor's Office's External Relations department. Last year's event attracted a multicultural audience of more than 2,000 students.
Super Saturday attendees will also be able to visit with McDonald's representatives at the event to learn about Ronald McDonald House Charities of Southern California's College Scholarship Program and employment opportunities that aid students in supplementing their college costs.
Transportation provided by Southern California McDonald's increases exposure for students who would not normally have the opportunity to attend the event. Local owner/operators support the company's belief that learning doesn't take place only in the classroom. Community partnerships with institutions of higher-learning, like CSU, helps to further extend that message.
The college fair will be held from 8:30 a.m. to 2 p.m. on Saturday, August 8. Students and their families can register for transportation at http://ow.ly/PQZr0, or by contacting L. CaCera Richmond at (310) 754-4808. For more information, visit www.mcdonaldssocal.com/ or Tweet to @McDonalds_SoCal on Twitter.