AGED Summit Brings Decision Making Africans to Los Angeles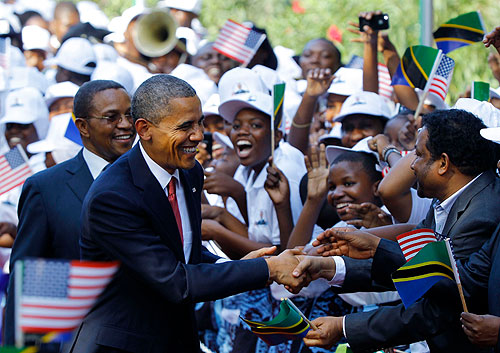 LOS ANGELES, CA- President Obama visited Kenya to attend the Global Entrepreneurship Summit — a gathering of over 1,000 entrepreneurs from around the world, convening to discuss how small business, with an emphasis on technology, will drive Africa's economy forward.
This was a meeting that attracted the senior leadership of companies like IBM, Google, Microsoft, General Electric, etc. Africa is home to five of the ten fastest growing economies in the world, and Nairobi is considered the Silicon Valley of Africa.
The African Global Economic Development Summit (AGED) will also focus on the African Nations who are the world's fastest growing economies…  But you don't need to go to Africa to participate. AGED takes place August 6, 7 & 8 in Los Angeles on the USC Campus.
The Third Annual African Global Economic & Development Summit (AGED) is focused on Africa's fastest growing economies. It will highlight what is driving them, and how Americans can engage in trade and find prosperity on the mighty continent of Africa. The summit will explore Africa's fastest growing economies from 2013 to 2015. Africa is home to eleven top GDP producing nations among the World's Top Twenty Fastest Growing Economies.
The Summit will disclose and highlight the African Nations which have, or are undergoing regulatory reforms to provide an enabling environment and solid footing for foreign investment. The African Global Economic Development Summit assists Americans to uncover and access the hidden investment opportunities in Africa.
The AGED Summit, a comprehensive Africa-focused business event, annually brings business and government officials from African nations to California to showcase their trade-ready projects in need of technical and investment partners. Financial institutions and investors are prepared to offer funding support.  Government entities offer export assistance, and information on public initiatives to help Americans do business in Africa. During the Summit, immediate business matchmaking between U.S. and African businesses occur because the event provides businesses functional access to contracts and potential African partners. Opportunities exist for micro-enterprises, small businesses, multinational corporations and global conglomerates. Financing is available on site. Business representatives in the United States will have a rare opportunity to connect with Africa, right here in America. This event puts decision makers in the same room. Some deals will be made and many doors will be opened!. Follow-up activities include trade missions to Africa, logistical assistance and excursions to local project development sites.
For more information and registration, visit www.agedsummit.com.