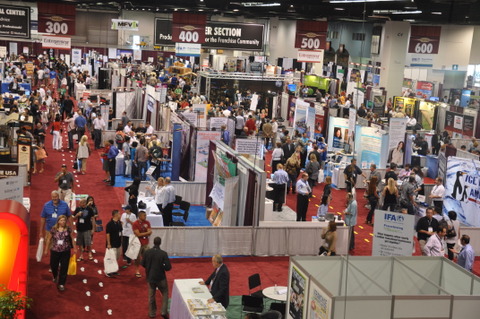 The Multi-Cultural Franchise Expo will be on Thursday, October 15 and Friday, October 16, 2015. All are invited out to participate in this year's expo where a dynamic list of industry speakers, plus practical Franchise-related education, finance and real estate sessions for franchisees and business owners seeking to learn more about franchise opportunities come together.
Your participation as a sponsor, an exhibitor with a booth and or a keynote speaker, will help bring together franchisers, investors, trainers and the public at this premier event with the largest pool of culturally diversified franchise buyers in Southern California.
The expo starts at 9 a.m. on Thursday, October 15 with workshops, bank interviews, business plan training, and seminars. Friday October 16, 2015 starts with workshops from the IRS, the board of equalization, SBDC centers, tax assistance professionals and EDD training. There will be hundreds of exhibitor's through-out the two day event.
This Multi-Cultural Franchise Expo will be the leading franchise event of the year in the Southern California region. We have teamed up with several chambers of commerce including the Hispanic chamber of commerce, The Asian business association, The Black Chambers of Commerce, The Veterans business association, and many city and government officials. Join us at the Ontario Airport Hotel & Conference Center, as we bring together all of Southern California, for your opportunity to present your offer to many potential franchisees.
For a detail schedule of event and sponsorship information contact 951-250-3999 or visit www.MultiCulturalFranchiseExpo.com