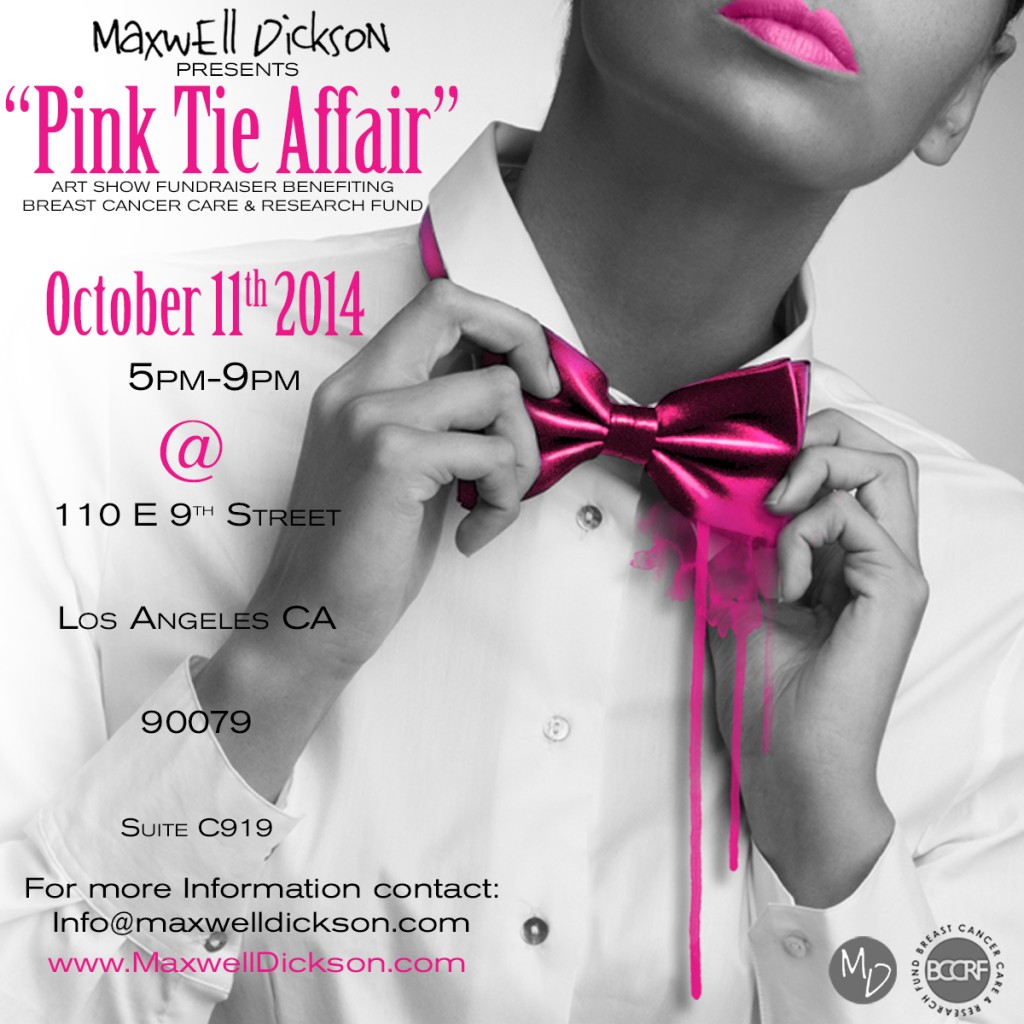 LOS ANGELES, CA- Maxwell Dickson: Creative Canvas Art Print Company will host the "Pink Tie Affair" art show fundraiser on Saturday, October 11 from 5 p.m. to 9 p.m. in the California Market Center, with the goal of raising $200K for the Breast Cancer Care and Research Fund.
The event is powered by Coca Cola, Amante Restaurant, California Market Center, APT2B.com, Valley Voice, Zizi Showroom, The Cougar Chronicle, Bakersfield News Observer, Wantickets, OPI, ABS Special Events, Trea Day PR, Maddalena Vineyard Brands, Event Message Services and Gents Closet, just to name a few. "Pink Tie Affair" will feature red carpet, gourmet cuisine, wine and spirits, gift bags, massage services, live entertainment and more. Art world enthusiasts, celebrity guests, elite Los Angeles philanthropic taste-makers and socialites will be sporting pink ties in support of BCCRF a non-profit 501 © 3 organization.
The art gallery is located on the 9th floor of the California Market Center at 110 E. 9th Street, C919 in Los Angeles (90079). Remember to get social at the event by using the event hashtags #PINKTIEAFFAIR #THINKPINK #MAXWELLDICKSON.