By Lue Dowdy
What an amazing night I had with my LUE Productions Fam on the Red-Carpet. LUE Productions had the opportunity to host the red-carpet and conduct live interviews. From the moment we walked in it was non-stop fun and laughter.
OMG! OMG! The host Comedian Brandon Wiley did his thang. He kept the audience lively and ready. Comedians, Miss Arkansas, Paul Smokey Deese, and Sherwin Arae made you crack the hell up. The funny and beautiful Lunell was the headliner for the night. The audience waited in anticipation for this Queen to step to the MIC with the funnies. She bagged on folks! She talked a lot about that mouth to mouth, and bedroom antics we deal with as older women. Let's just say she got a lot of "I know that's right." I so love the fact that she's not afraid to go all in. The audience was happy that Lunell came to the Inland Empire.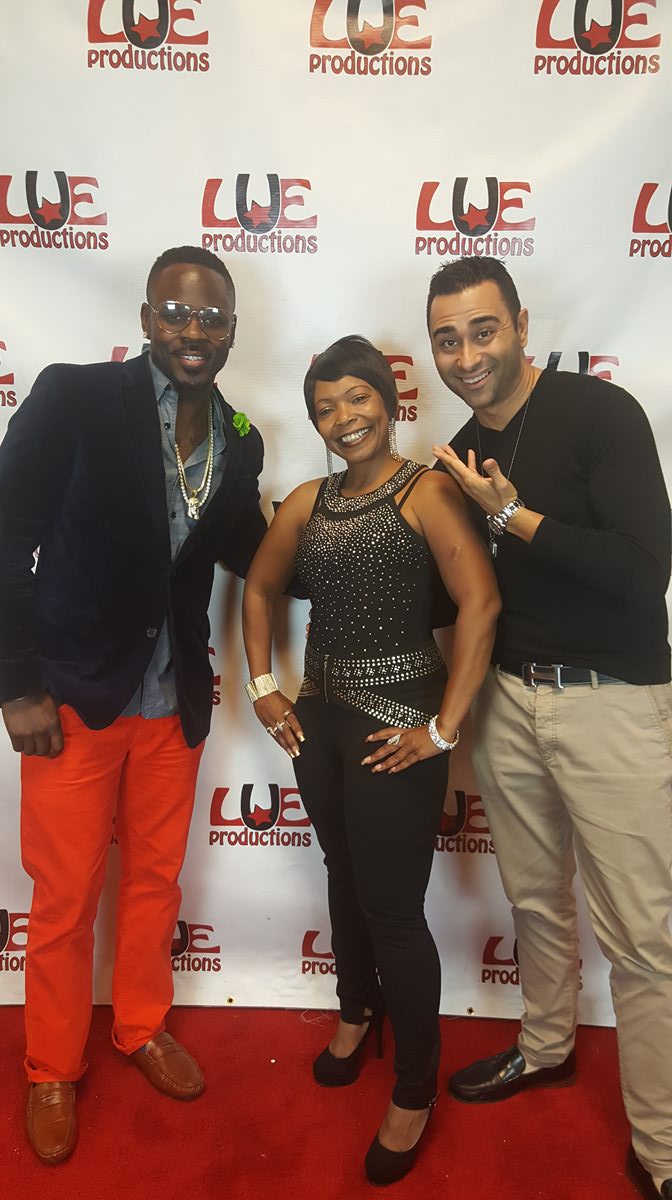 We saw familiar faces and met new ones. Local artists such as VCD, a female rap group here in the Dino blessed our ear-gates. We need more affordable events like this here in our city. I'd like to shout out Theo Evans of "Clowning on Earth Entertainment" for having us. I want to also shout out Deeveatva Foy, our BBW Queen Dee Dela Cruz, and BBW Model Ericca Cross, Robert of "ILondon Fog Productions", Kyru of "Everythangnycce Productions", and Freddie Washington of "FW Photography" for holding down the red-carpet and capturing the special moments. We all made an awesome TEAM!
Need us to host your next Red-Carpet Event? Contact us immediately! We have affordable rates. LUE Productions always come professional but is about that TU and having FUN! Make sure you catch our Indie Artist Award Show MY MUSIC, MY MIC on Saturday, October 15th. Until next week L'z!
#LUEPRODUCTIONS @LUEPRODUCTIONS 909.567.1000 www.lueproductions.org.