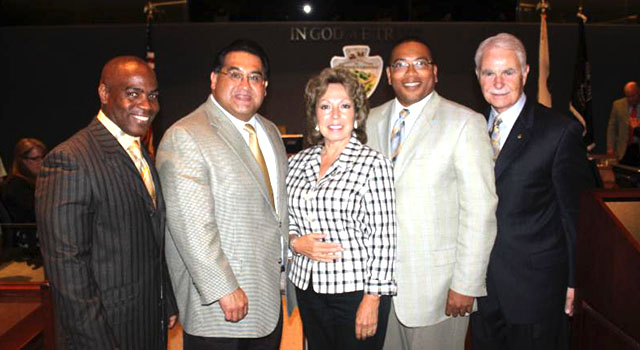 SAN BERNARDINO, CA- Young Visionary Youth Leadership Academy in partnership with the Black Voice Foundation have been awarded a major grant by the San Bernardino County Department of Behavioral Health to provide a resilience promotion in African-American children and their families within San Bernardino County targeting students primarily within the San Bernardino  Unified School District (SBUSD). The three year funded grant, Successfully Motivating  African-Americans in Resiliency Training (SMAART), is a 12-week, multi-year, intensive K-8 program that will be a hub of high expectations. The program will directly support the SBUSD strategic plan.
"Our goal is to support community organizations, parents and students to achieve the goal of inspiring families toward their successful future" Terrance Stone, CEO of Young Visionaries, said.
SMAART is partnered with the Department of Equity and Targeted Student Achievement, and the African-American Parent Advisory Council from the San Bernardino City Unified School District and Hardy Brown College Prep, a charter school located in downtown San Bernardino.
The program's goals and objectives include:   reducing the risks of juvenile justice involvement; weekly lessons completed in collaboration with SBUSD schools; conflict resolution among students; effective Black parenting; mentor workshops; history and heritage that will bring greater understanding to families; and health and wellness workshops to increase awareness.