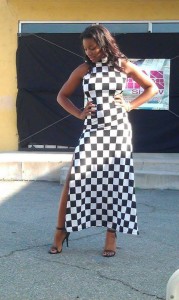 What it do Inland Empire and neighboring cities. Here's What It Do! I need you to come be a part of LUE Productions/Family First Entertainment Annual Urban Hip-hop and R&B Fashion Show Highlighting urban fashions and talent on Sunday, May 18 from 2 p.m. to 6 p.m. located at 114 Arrowhead Avenue in San Bernardino (92408). Last year's event attracted over 300 community members and we're looking to do the same if not more.
LUE P/FFE along with other community partners is excited about this multicultural event. It gives us an opportunity to come together and pay tribute to urban culture. The day will be a fusion of ART, FASHION, and LIVE ENTERTAINMENT for the entire family to enjoy! Hope to see you there!
The host of the event will be Westside Bugg and I (Keepnitmovin LUE) will be co-hosting. The DJ of the day will be DJ Upperkutt. There will be a great line up of local artists and performers which include Speaker Junkies, C-Nova, Paul Douglas, Hard Hitta Boyz, Mack Pepperboy, Retro 80'z, Westside Bugg, Xplosive Drill Team, Pahki, Mizfit, Fitz Taylor, Jeff Guerra, David Lira, CCM Camp, Dem Rock, Dunamis and Young Cali. Our featured designers are Denise Fashions by MeShaun Denise Holmes of Charleston SC, Leclair Couture by Ishanique Lomax, FFMGRD, G's Vendetta, and MERCH Connections. To commemorate the designers, featured models include Miracle Davenport (Toddler Model), Lamarr Mattison (Male Teen Model), and Fitz Taylor (Male Model).
There will also be a special artistic feature by Mike the Barber of Cold Cutz Barbershop and special appearance from Sean Insanebluebandit Turner and Lashaun Turner of Blaze Indie L.A. The Mannequin Activities will be bringing out a jumper, providing food and giving out FREE haircuts. Other vendors and sponsors include Divas Basement, Westside Story Newspaper, Mike TV, Blaze Indie LA, Cold Cutz Barbershop. There is a donation entry fee of $3 for youth and $5 for adults.