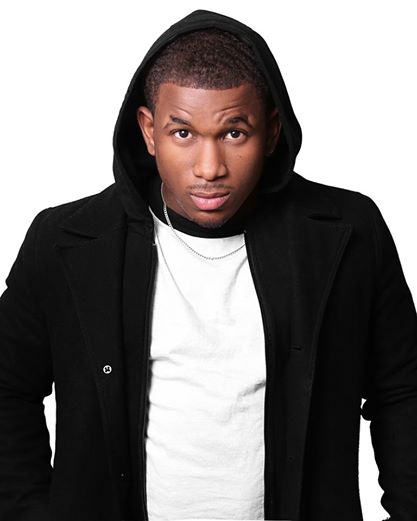 WHAT IT DO I.E.! It's ya' girl back at it again with an introduction of another hot and upcoming artist; family you have to check out R&B Assassin, better known as C-Nova. When I say this young dude got vocals that are out of this world, I truly mean it. A few years back when I started working in the community putting on shows for local artists, I was introduced to C-Nova by a friend. Back then he couldn't have been any more than 19. When he came to audition for our show and began to sing with no music, I almost fell out of my seat. The entire room was floored! I been a fan ever since.
Singing since the tender age of six and now 24, this R&B Assassin is buzzing all over Southern California.  C-Nova, whose real name is Gregory Casanova Clark, is gaining fans and breaking hearts.  He was born in Los Angeles, but raised in the Inland Empire. Using his talent for the Lord in the church choir got him recognized fast by many, but it wasn't until the death of his sister, Lydia Funez James in December 2006 that gave him the ambition to pursue his dream and stay away from gang violence.
Talented in so many ways, not only is he a singer but he's' a heck of a producer and song writer. C-Nova has performed at multiple concerts with well-known artists such as, Joe Moses, AV, Sean Kingston, Teeflii, and many more. Not being selfish with his gifts, this artist has also worked with several talented independent artists which include, CD, Nova of Heartbreak, Rialto Staxx of Jac Pac Entertainment, Larry Spades, Jayo, Westside Bugg, and several others.
Right now the streets are bumpin' his new CD entitled "Lights On, Light Off".  If you haven't heard the CD please get your copy. C-Nova is the TRUTH! Follow him on all the social network sites.  He is also LUE Productions/Family First Entertainment 2014 Urban Fashion Show Featured R&B artist. Please check him out Sunday, May 18 at 114 S. Arrowhead Avenue San Bernardino (92408) from 2 p.m. to 6 p.m. This will be a multicultural event highlighting urban fashions, hip-hop, and r&b. For more information on the fashion show contact LUE Productions at 909.567.1000 or look us up on Facebook. Stay Blessed!