SAN BERNARDINO, CA- On Saturday, November 11, Women of Worship & Warfare International (WOWW Int'l) held a food giveaway where they gave away over 50 bags of food to women in need for the holiday season. In addition to turkeys and baskets, the organization also gave out hygiene products and purses.
WOWW Int'l is a non-profit, ministry organization that is committed to addressing the needs and well-being of women in the Inland Empire community. The group consists of women from diverse churches and communities. Together they give women with children hope through physical needs like social resources, domestic violence advocacy, clothing and food donations, and job leads. They also extend spiritual needs by sharing The Gospel of Jesus Christ and Praying for women to assist them in overcoming their areas of hopelessness.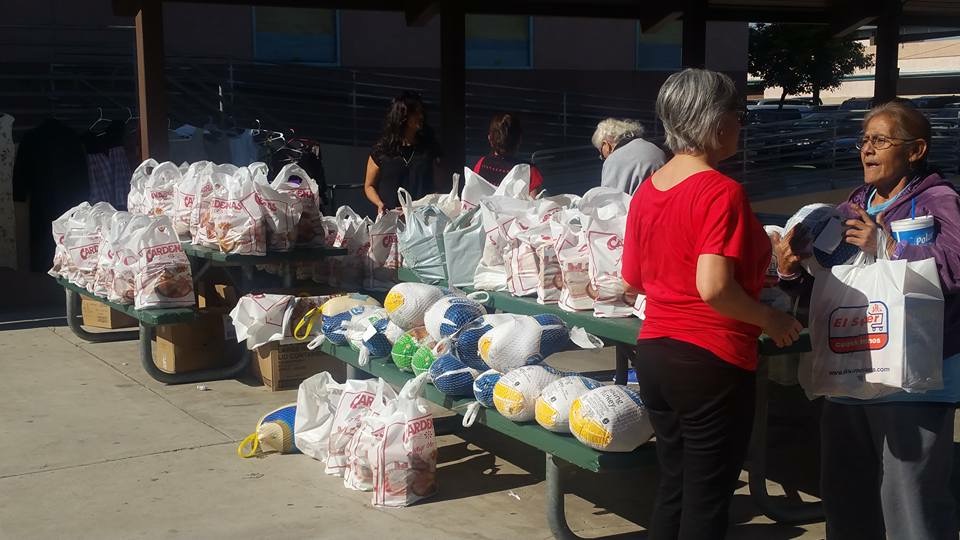 Additionally, they offer women support either through one-on-one mentoring, monthly worship services in Chino (1st Friday of the month) or Rialto (3rd Friday of the month) or by their outreach and street team – WOWW in The Streets.
WOWW Int'l has ministered and helped over 10,000 women from vast backgrounds since 1998. They offer Pastoral support as well. Their obligation is to embolden women to live a life that results in overall life success so that they can leave a blessed legacy to their children, and their children's, children.