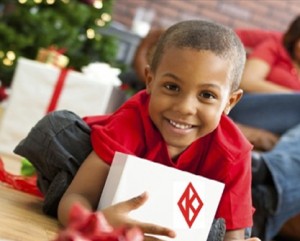 RIVERSIDE, CA- The Riverside Alumni Chapter of Kappa Alpha Psi Fraternity, Inc. will hold their first annual "Shop with a KAPPA" event. At the event, designated disadvantaged youth in the community are given $100 and taken Christmas shopping at their local Wal-Mart store.
The launch event and Christmas Celebration is scheduled from 2 p.m. to 3 p.m. on Sunday, December 21, at the Wal-Mart Super Center, located at 2663 Canyon Springs Parkway in Riverside (92507).
"Last year as a committee we were able to raise $3,700 for the youth in Las Vegas," said Rod O'Neal, founder of the "Shop with a Kappa" program, a Guide Right outreach of the Kappa's Las Vegas Alumni Chapter. "It was such a success that we decided to conduct the event(s) this year with our Riverside Alumni Chapter affiliate," O'Neal said.
The "Shop with a Kappa" program can be found at www.shopwithakappa.com  and serves as a great tool to reach directly into communities identified by the individual Chapters and touch those in need. Under the Guide Right program, Kappas throughout the Western Province (Anchorage, Seattle, Las Vegas, Phoenix, and Riverside) will hold their "Shop with A KAPPA" events throughout the month of December with the youth from the communities in which they serve. It is anticipated that $10,000 in donations will be raised to sponsor 100 children throughout cities in the fraternity's Western Province.