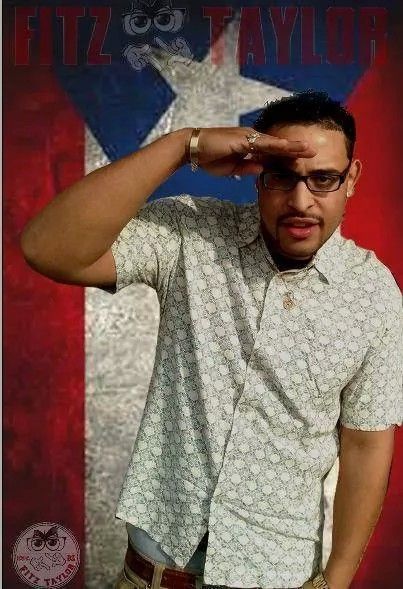 What It Do! Rapper
Fitz Taylor
, The Puerto Rican Papi, as he likes to be called by the ladies is making major moves in the music industry. I've seen and heard this dude for myself, and yes he is a contender in the rap game.
Straight out of San Bernardino and born March on 10, this handsome and talented rapper is really buzzing. Fitz is an acronym for "frequently in the Zone". Fitz began rapping at the age of 14 and never looked backed.  Having an opportunity to experience the tour life in 2014 he rocked stages from Southern California all the way to Vegas with Laylow Entertainment. Pulling his inspiration from several places, such as artists like Nas and Tupac, has helped him in this game along with his family and day to day struggles.
Fitz along with
Dj Fredy Fresco
 of
99.1 Kggi
  is currently celebrating the release of his mixtape "Stereo Type", which is receiving a great response from everyone. I need you to check this young hitta out. Trust me, his name will be in lights. His music links are located below.  I always put on for my city and the indie artists. Until next week, L's Up!