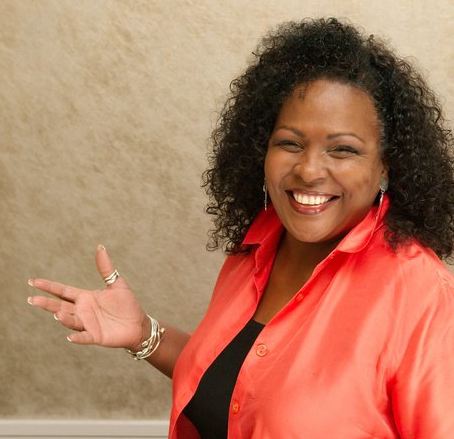 Jewel Diamond Taylor, Jewel aka "The Self-esteem Dr." is a multi faceted messenger shining her light into the lives of countless men and women.   Men and women are encouraged to grow beyond their obstacles, procrastination, past adversity, addictions and fears.   Jewel's keynote and workshop presentations trains, transforms and teaches others how to be emotionally resilient — to excel, enjoy and endure life changes.
Taylor speaks to the relevant themes of life (e.g. leadership, time/stress management, parenting, strategies for goal setting success, resiliency, coping with change, spiritual strength) with a fresh voice and perspective blending spiritual principles, wisdom, wit, depth and compassion for our human struggle to achieve success and balanced living. Taylor's message inspires her audience to learn how to cope, survive and thrive in this ever changing world. Jewel has facilitated countless women's retreats across the nation.
Taylor received her education in Psychology from California State University Dominguez
Hills. Since 1985 her passion, excellence and messages for successful living have stimulated the minds, hearts, and actions of men, women and youth to cope with adversity and achieve success in their
personal, professional and spiritual lives. Taylor has been a consultant for many school districts and corporations teaching customer service skills. She is an adjunct college instructor teaching life skills for the California State University Los Angeles.
This Washington D. C. native, born to a gemologist, is an author, and radio personality with a passion to inspire men and women to grow outside their life box of limitation, fear, socio- economic challenges and personal setbacks.
Taylor has been an invited speaker in 35 of the 50 United States, London, Brazil, Cancun, St. Kitts, Virgin Islands, Jamaica, St. Croix, the Bahamas, the U. S. Pentagon, U. S. Secret Service, NASA Research Center, Naval Research Lab, the EPA, the U. S. Mint, National Archives, CIA, USDA Graduate School, DEA, IRS, Coast Guard, U. S. Army Staff College, AARP, colleges, churches, workplace training and a very popular women's ministry conference and retreat speaker. Jewel was a speaker for 12 years with the African American Women on Tour Conferences. Jewel's articles have been published in Essence, JET, Black Enterprise Magazine, Upscale, countless newspaper and on her 15 year old web site www.DoNotGiveUp.net   As a Life Coach, Jewel has female clients across the country and she is a frequent guest taking calls and sharing advice to listeners on the Front Page show in the mornings on KJLH.
The titles of her books are:
1. Sisterfriends
2. Success Gems
3. You Are Too Blessed to Be Stressed
4. Shift Happens: The Main Thing is to Keep the Main Thing…the MAIN THING
5. I'm Tired But Still Inspired to Press On
6. I Am Resilient
7. Love Smart With Your Heart: Desperation is a Terrible Perfume to Wear
8. T.L.C. – Tender Loving Care for a Woman's Heart and Soul
She will be speaking on Friday January 9th,  2015 at the Inland Empire Minority Led Resource Development Coalition from 10: 30 a.m. to 12 p.m. The address is 303 E. Vanderbilt Way, San Bernardino, CA 92415 , right behind T.G.I. Fridays.