By Lou Coleman
Now you may be wondering just who am I talking to? Well I'm talking to you if you are defying God by being disobedient to His laws and commands. You uncircumcised Philistine! Child of Satan! Going around boasting, "It's my prerogative … I don't need permission… Make my own decisions. I can do what I wanna do…" [Lyrics – Bobby Brown]. You fool! Your life is in God's hands and hangs by a thread of sovereign grace. Don't get it twisted! Your life; a vapor that appears for a little time, and then vanishes away." [James 4:14]. It is a sad day and clear evidence of the apostasy. Defying God!  What a shame!  God gave His only begotten Son to die for us miserable wretches… "Yet, we spit in His face by rejecting Him. "The God in whose hand thy breath is, and whose are all thy ways, hast thou not glorified."[Daniel 5:23] You arrogant, vain, ungrateful and selfish Philistine. [Romans 1:21].
Why do you disobey God? Why do you openly defy God? Why do you show contempt in the face of His warnings? The short answer is sin and human weakness. Yet, you feel compelled to dig deeper. What are you thinking? Let me remind you that when God told Adam not to eat from the fruit of the tree of knowledge of good and bad He also spelled out a penalty should they choose to disobey: death to the offender. You got that? Death to the offender! Think of what the creation of this simple rule must have meant for all of God's heavenly sons. For it showed for the first time what God's sentence would be for those who willingly chose to rebel against Him… returning to nonexistence. When Lucifer, your daddy, had so much as the thought of, "I will not serve," he was immediately cast out of Heaven and into Hell. God is all-powerful and formed the universe with a thought [Jeremiah 32:17, 27; Genesis 1]. He is perfectly good and cannot sin nor lie [Psalm 32:19; Psalm 145:9; Titus 1:2]. Moreover, he can bring terrible destruction upon man with a word [Psalm 18:7-15; Lamentations 1:8, 9]. I tell you God cannot tolerate disobedience, and he has made this abundantly clear. God's people suffered at the hands of the Edomites and God completely destroyed them [Obadiah]. God said that Egypt and their allies would suffer, and it happened [Ezekiel 30]. God said that Ammon would cease to exist as a nation and it came true [Ezekiel 25:1-7]. The Philistines suffered the wrath of God and ceased to exist [Ezekiel 15:15-17]. God promised, on more than one occasion, the destruction of Jerusalem as a result of Israel's disobedience, and it always happened exactly as prophesied. I tell you we may not always clearly understand God's laws, but out of humility, we should accept and follow them.  He is GOD! 
"But if it seems evil unto you to serve the Lord, choose you this day whom ye will serve; whether the gods which your fathers served that were on the other side of the flood, or the gods of the Amorites, in whose land ye dwell: but as for me and my house, we will serve the Lord." [Joshua 24:15].
I remind you, "No man can serve two masters: for either he will hate the one, and love the other; or else he will hold to the one, and despise the other. Ye cannot serve God and mammon." [Matthew 6:24].
"I call heaven and earth as witnesses today against you, that I have set before you life and death, blessing and cursing; therefore choose life, that both you and your descendants may live." [Deut. 30:19]
In recognition of Women's History Month, Black PR Wire and Women Grow strong have teamed up to honor and recognize women who have made a profound impact in the lives of hundreds of people on a local, statewide, national and even global level. This special feature edition of Power Profiler takes a closer look into the lives of these incredible women and champions for change.  This week's feature profiler is author, futurist, technology pioneer and speaker, Leesa Renee Hall.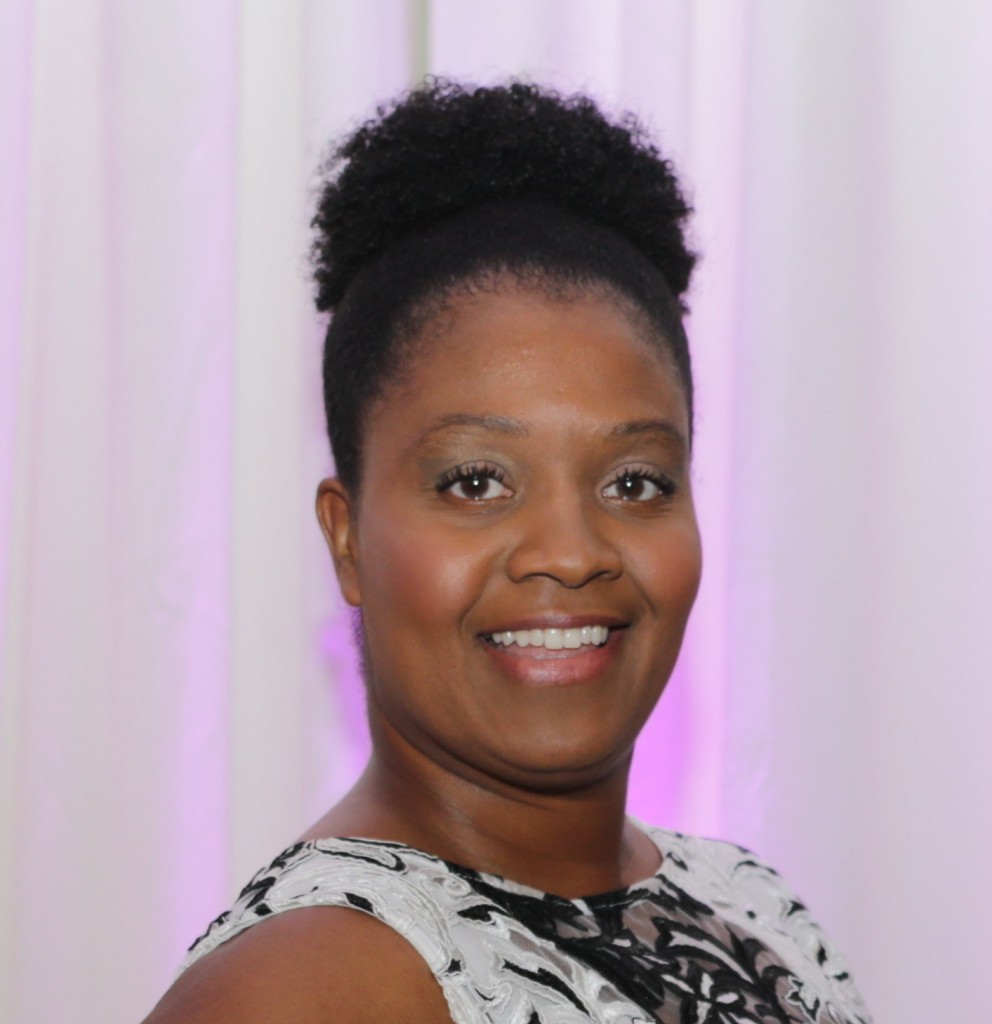 Author of seven books, including the critically-acclaimed "Podcasting for Profit," Leesa Renee Hall is a thought leader known for jump starting movements, such as an association for Blacks working in technology, an "unconference" for podcasters, and the very first multi-speaker virtual event focused on social media tactics. Leesa is also the owner of My Virtual Hive, a digital marketing agency.
Upon graduating with a liberal arts degree in history in 1997, there weren't many job opportunities available. Leesa read that her options were teaching, law, or curation. Instead of pursuing those careers, Leesa pursued a Masters degree in history, while supplementing her income by freelancing for magazines. It was during that time her dream of publishing a magazine had been ignited. Two weeks after teaching herself HTML, Leesa launched her first website, an online magazine featuring Canadian female amateur athletes. She did not realize that teaching herself HTML would unlock a nearly two decade career in technology.
Leesa's innate curiosity has afforded her the opportunity to gain success in her field. "I'm naturally curious," she says. "This curiosity has helped me build a business by interviewing other experts. I ask questions, uncover their unique story, and then leverage these expert interviews into a variety of other formats, such as books, podcasts, and blog posts."
Leesa also credits her success to "living on her tippy toes." She makes decisions quickly and takes fast action. She admits in doing so, she has made a few mistakes and stepped on a few toes, but has since realized that it was in her nature to move quickly, make decisions fast, and implement rapidly. "My personal motto is, it's better to have tried and failed, than not to have tried at all," says Leesa.
What inspires Leesa to press on is how history records her actions. She wants to be an active participant in the stories told about her in the future. "One hundred years ago, a woman who looked like me was not allowed to read or write, says Leesa." "Her voice is lost because history can only guess what she was thinking, feeling, or sensing. I owe it to my ancestors and to all who have gone before me to record my actions, my thoughts, and my feelings in as many different formats as possible."
A native of Toronto, ON, Leesa Renee Hall is an author, futurist, technology pioneer, and speaker. She is known for her ability to spot tech trends, ignore fads, and galvanize people around an innovative idea to ignite growth and inspire change. Leesa's tech tips have been featured in American Express OPEN, Globe & Mail, Choice, The Ottawa Citizen, Toronto Star, Profit, and Inc., along with television, radio and podcast appearances.
To connect with Leesa, and/or learn how to move fast on an innovative idea, visit leesareneehall.com/manifesto.