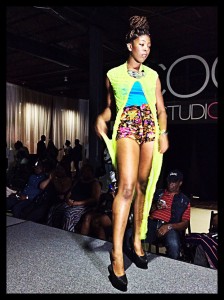 RIVERSIDE, CA- Art Institute of California- Inland Empire is launching "Aspire" an alluring fashion show event for a wide range audience on Saturday, June 13. Aspire will be held at the Downtown Riverside Main Street mall. The event starts at 7 p.m., followed by the start of the Fashion Show at 8 p.m. Student Designers will be showcasing their collections that correlate with the "Then, Now and Always" theme.
The Aspire Fashion Show "Then, Now and Always" is an inclusive theme that incorporates a wide range of designs inspired by different fashion eras. Art Institute students have developed their collections using their knowledge of fashion history and blending them with the most current trends. Their collections are not just for show, but to influence future fashion fads. In addition to the fashion show a unique opportunity will be given to local high schools to show off their talents as well. Local high school participants can win scholarship grants provided by The Art Institute.
The Art Institute Inland Empire campus provides an Associates and Bachelor's degrees Fashion Marketing and Fashion Design Founded in 2006, The Art Institute of California – Inland Empire is part of The Art Institutes, a system of over 40 educational institutions located throughout North America, providing students with career- oriented curricula in areas of culinary arts, and various programs in design and media arts.
For more information please contact aspiretheshow@gmail.com, or call (909) 915-2189.