Presented By WSSNEWS… Hosted By The IMPROVE Association… Produced By Empire Talks Back Radio
FOOD Directed By Jo-MaMa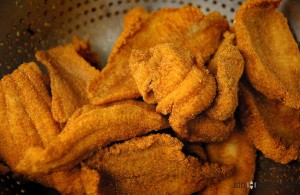 Every Friday beginning Friday March 20, Friday Fish Fry (FFF) will be available for your nutritional and cultural fulfillment! Jo-MaMa (Co-Publisher Westside Story Newspaper, Josephine M. Allen) has earned her cooking reputation and will monitor the preparation of the fish, coleslaw, beans and rice, and dessert. You will not be overwhelmed with choices; however, you will be overwhelmed by taste!
The FFF Variety Show will be just as tasteful with high entertainment, which will consist of music, dance, spoken word, recognition awards, and much more.  The dinners will be available for order and pick-up beginning at 4:30 p.m to 9: 30 pm. every Friday. The stage show begins at 5:30  p.m. with family friendly acts until 7 p.m. After a short interlude, Grown-up entertainment will take the stage with "Empire Talks Back" Radio Host, Wallace Allen performing MC duties. If you want to perform call Wallace at (909) 384-8131.
Friday Fish Fry will be taped for web and TV broadcast. All attendees to the taping of the show are required to become members of the FFF Association, which is covered by your dinner purchase. You will become eligible for a variety of member benefits. FFF will be taking place at 777 Allen Street in San Bernardino.