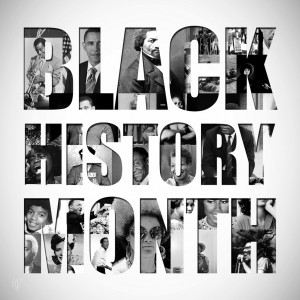 Valley Star Community Services is pleased to invite the community to its first annual Black History Month presentations at three different schools in the San Bernardino Unified School District from February 25-27. This program is being offered as part of a contract with the San Bernardino County Department of Behavioral Health to promote resiliency among African-American students and their families. Services are funded through the Mental Health Services Act (Proposition 63).
Students will perform African dances in traditional attire that were choreographed by "Sista" Jewel Jackson, the choreographer for Beyoncé, Kelly Rowland, and Michelle Williams and a professor at Cal Poly Pomona. Reverend Dennis Morgan Brown will perform an oratory of Martin Luther King, Jr., and Black Voice will have an African-American artifacts show as well.  The students will also share more about the inventors, educators and scientists that they have learned about.
The schedule for the program is: Wednesday February 25, at 2:30 p.m. at Del Rosa Elementary School, 3395 Mountain Ave, San Bernardino; Thursday, February 26, at 10:00 a.m. at Jones Elementary, 700 N. F Street, San Bernardino; and Friday February 27, at 9:30 a.m. at Hunts Elementary, 1342 Pumalo Street in San Bernardino.
"We look forward to continuing our great relationships with these schools, parents and students and rewarding them with a day of pride and recognition for their hard work," said Wandalyn Lane, Program Manager of the Promoting Resiliency in African American Children (PRAAC) program.  PRAAC has served more than 500 youth in its first year. "This program is making a difference in kids' lives.  I had one girl tell me that this program is making a big difference for Black kids like her younger brother and that she wished there was a program like this when she was in school."
For more information about the Black History Month programs through PRAAC, call (909) 388-2222 or 711 for TTY users.  Valley Star is a program of Stars Behavioral Health Group:  www.starsinc.com