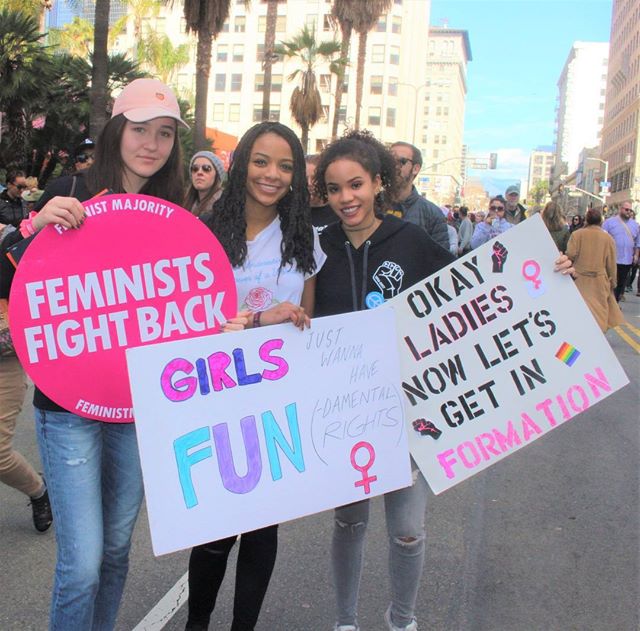 LOS ANGELES, CA- On Saturday, January 21 in Downtown Los Angeles, women from all over the Southern California region came together to march for one prime reason—unity and equality.
Women fought for their rights of equality in the past and felt the need to do it again after the inauguration of the 45th President Donald Trump took place on Friday, January 21. Prior to Trump taking oath as the nation's president, he had made countless racist and sexist remarks against minorities and women.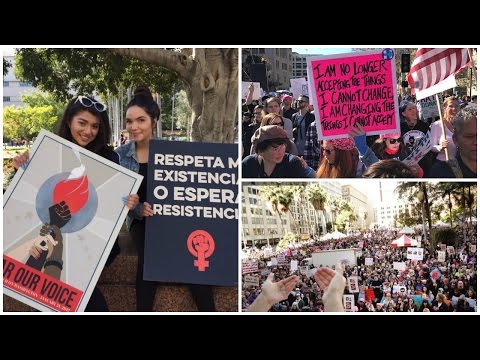 Prior to the march, President Trump altered the White House website with the removal of the LGBT rights. The Civil Rights page has also been replaced with a protecting our law enforcement page. The site is now only available in English and can no longer be accessed in Spanish. These are just a few events that prompted the Womens' March across the Nation.
The mission of the Women's March is for women to stand together in solidarity for the protection of women's rights, safety, health, and their families by recognizing that their vibrant and diverse communities are the strength of the country.
As seen in marches from city to city, the Women's March brought diversity within all ethnic backgrounds, as well as from the male gender. Everyone came together in the spirit of democracy and to honor the champions if human rights, dignity, and justice of past times.
The march was the first step towards unifying the community, forming new relationships, and creating change from the grassroots level up. Women's March works peacefully while recognizing there is no true peace without justice and equity for all.
To keep up with Women's March LA, follow them on Instagram @womensmarchla.