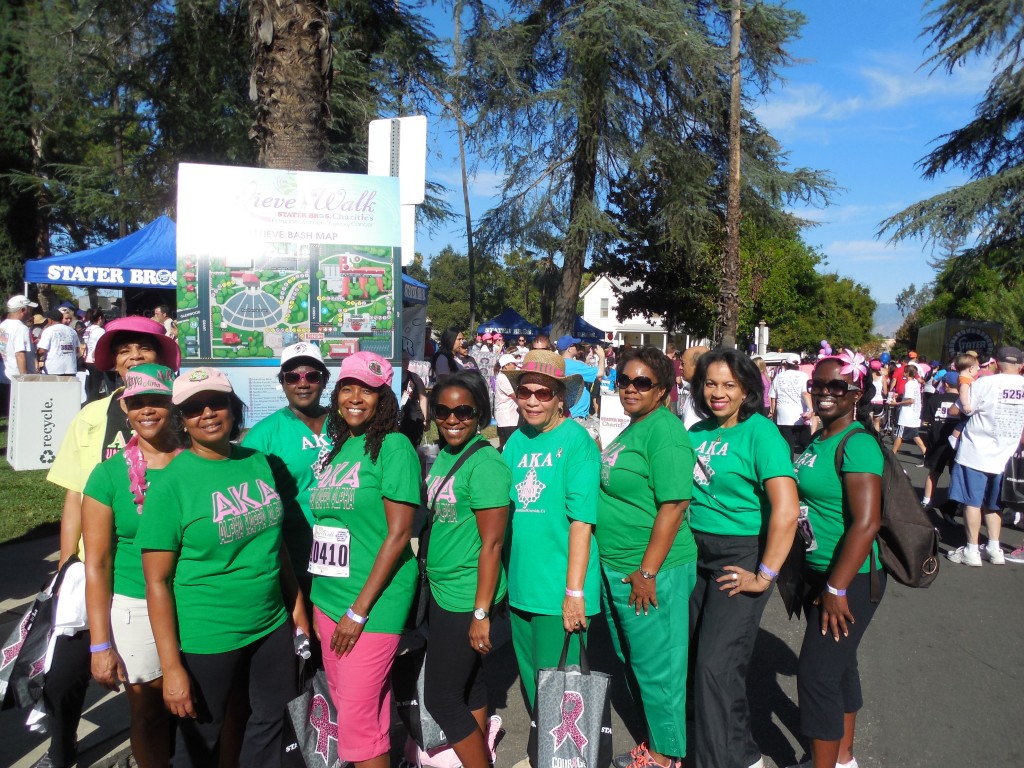 REDLANDS, CA- The "Pink and Green Divas" team of Alpha Kappa Alpha, Sorority, Inc., Eta Nu Omega Chapter participated in the Stater Bros. 7th Annual Believe Walk.  The walk benefits several cancer fighting organizations in the Inland Empire where Eta Nu Omega is chartered and their members reside.
"It is very important for us to participate in this walk because all of the funds generated will go to support cancer patients and their family's right here in our community," stated Team Captain Kimberly Isaac.
The members of Eta Nu Omega are very invested in health education and awareness and participate in many activities such as health fairs, monthly health education tips for members and even ran a Men's Health Month campaign to spread the word about prostate cancer by visiting barbershops, men's groups, and churches where they distributed materials from the Prostate Cancer Foundation. For future events, please visit www.etanuomega.org.