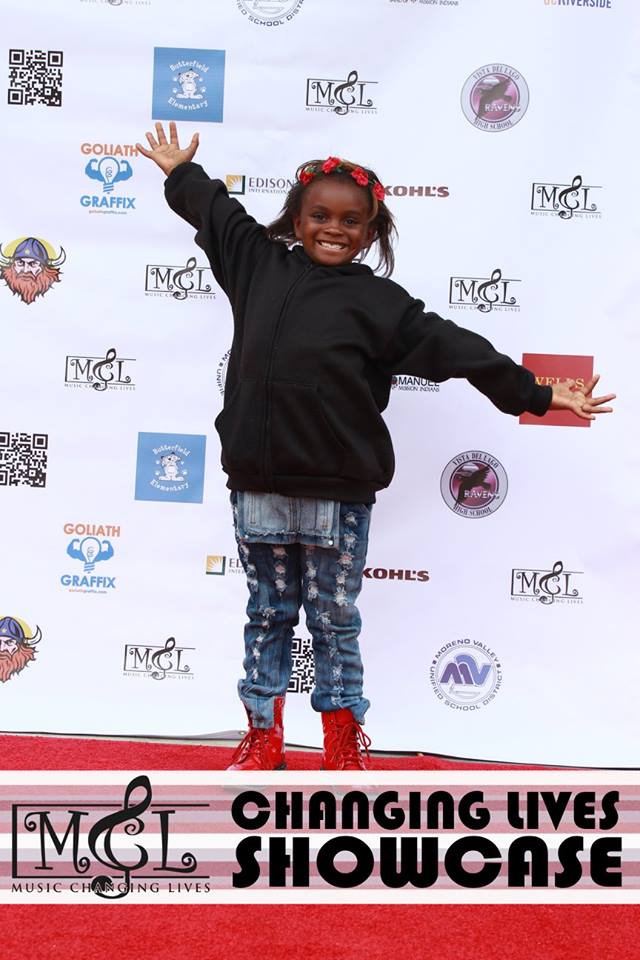 MORENO VALLEY, CA- On Saturday, May 13 join Music Changing Lives for an incredible night of student performances at the 6th annual Changing Lives Showcase.  Guests will enjoy an evening filled with fantastic vocal, instrumental and dance performances, a remarkable display of beautiful artworks, great food and more.  The Showcase will be held at the Moreno Valley Conference Center, located at 14075 Frederick Street, Moreno Valley, CA 92553 from 5 p.m. to 8 p.m.
The Changing Lives Showcase features talented students from Moreno Valley Unified who have worked passionately for 21 weeks on their performance to see 'Who is the Best at Music and Art.'  The Showcase is no ordinary school competition; this event rolls out the red carpet for its talented performers and artists who will be judged by celebrity guests from the EDMHipHopRebels group ZupaNova.
Music Changing Lives, (MCL) created the Showcase six years ago for youth in Moreno Valley, and since then they have produced several musicians, artists, fashion designers and more.  The program was designed to ignite passion through performance by using music and art as a motivation for students to stay focused on their education and their future.
The Showcase is sponsored by Moreno Valley Unified School District, San Manuel Band of Mission Indians, Edison International, Wells Fargo Foundation, Niagara Cares Foundation, Kaiser Family Foundation and more.  Visit MusicChangingLives.org today to learn more.
To request tickets or for more information about Music Changing Lives, please contact Josiah Bruny at MusicChangingLives@gmail.com or call (951) 992-0721.  For media or sponsorship opportunities please contact Vanessa Vizard at vanessa@vizardpr.com or (951) 533-6180.  You can also visit them on the web at www.musicchanginglives.org.