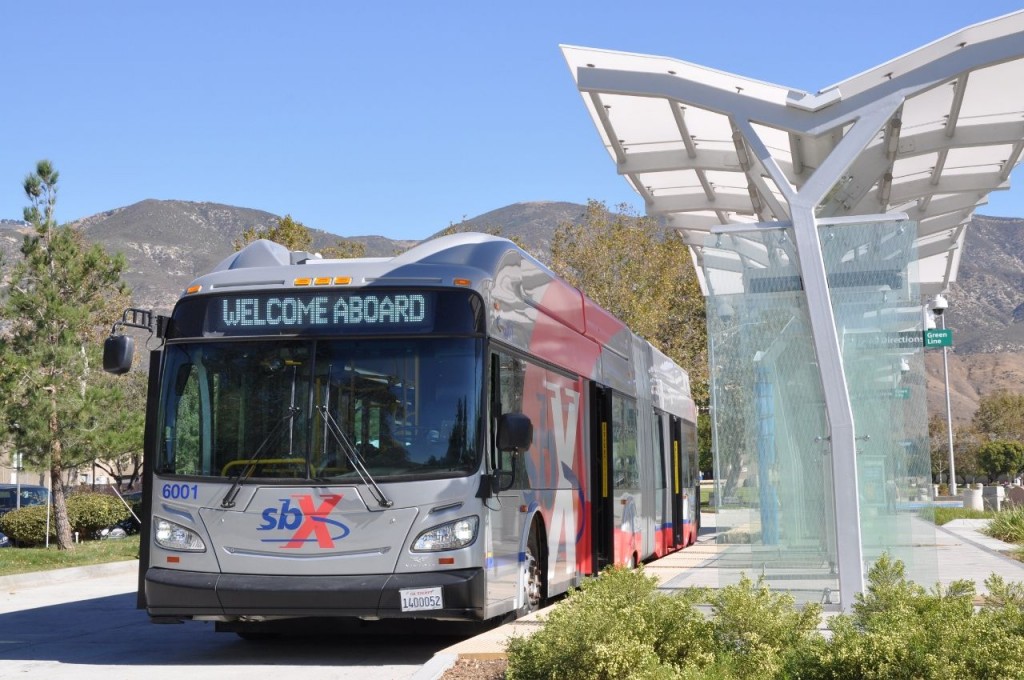 The public is invited to ride the new sbX Rapid Transit for free on Monday, April 28 to Friday, May 2. Be one of the first riders to climb aboard the first-ever express passenger service in the Inland Empire. During the first 10 days of service, Ambassadors will be available at every station to answer questions and guide you on your trip. 
Riding sbX will give you the following benefits: 
 Operating hours are Monday through Friday from 6 a.m. to 8:45 p.m.
Express service runs every 10 minutes during peak hours, 15 minutes off peak.
Spacious interiors and enhanced seating provide a relaxing and comfortable ride.
FREE on-board Wi-Fi and power outlets make it easy to surf the web or charge your smart device.
Bikes roll directly on board to easily secure in one of our 4 convenient interior bike racks.
Visual and audible stop announcements inform passengers of upcoming stops.
Room for two wheelchairs/mobility devices including 1 rear-facing, self-securement position.
Platform-level boarding for easy entry and exit.
Experience the luxury, speed and convenience of rapid transit. Visit the 
sbX page
 for more information.