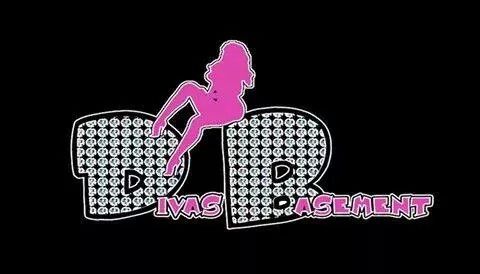 WHAT IT DO I.E.! Well it's a NEW YEAR and ya girl is back! I hope you missed me. Being a female in the entertainment game; I am always about girl power. I would like to introduce an upcoming entertainment entity called "DIVA'S BASEMENT", an internet show catering to urban Culture. DIVA'S BASEMENT was formed in 2012 by sisters Nicole Juniel, known as Nikki, and Nina Martinez, known as Nina B. The team also includes two other women,  Danielle Person known as  Queen D and Mychelen Skinner known as My My.
Divas Basement is a metaphor which means "motivated and driven women working hard to help build platforms that urban upcoming artists could use to build their careers from the bottom up." Their main focus is to talk about issues women are thinking about, but are afraid to say, as well as showcase and interview up and coming talent throughout California. This group of beauties will be bringing you the scoop on all the happenings. I've seen these ladies in action, and let me tell you they WORK!!!!  I'm extremely excited for them and wish them SUCCESS.
Filming for their first show starts soon, so if you or someone you know wants to be on their show please email them at DivasBasement@gmail.com. They are looking for musicians, R&B artists, rappers, poets, dancers, models, fashion designers, hair and makeup artists, athletes, cooks, and  more. Please go like their Facebook page at The Diva's Basement. Well I'm outta here, until next time. L's UP!