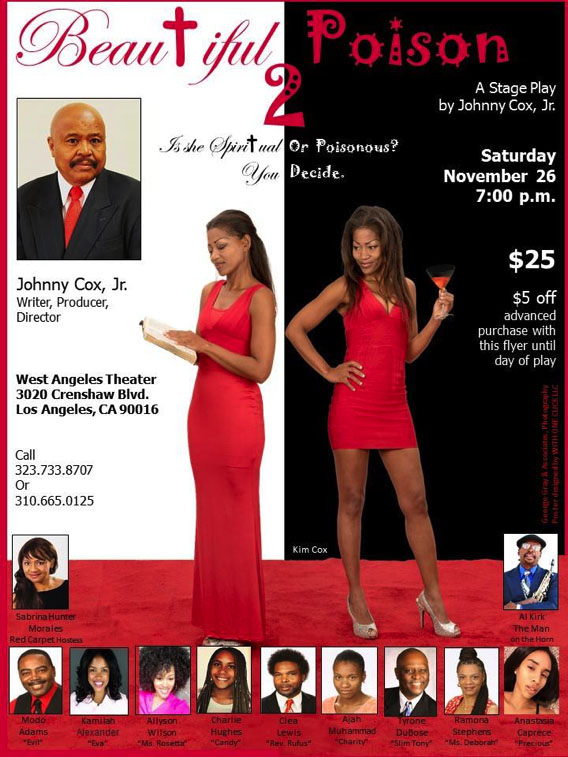 LOS ANGELES, CA- A Gospel Stage Explosion that will keep you on the edge of your seats from beginning to end is coming to Los Angeles Thanksgiving Weekend. On Saturday, November 26, Unsung Reporter Tyrone DuBose will be bringing his talents to the stage along with special guest Ernest Thomas from "What's Happing Now." The show will kick off at 7 p.m. at the beautiful West Angeles Theater located at 3020 Crenshaw Boulevard in Los Angeles. There will also be a red carpet arrival is about one hour before the show.
Tickets can be purchased at Box office or by phone at (323) 733-8707 (With Credit Card). For more information on tickets, please call (310) 665-0125.
This Production is produced, directed, and written by veteran of stage/films, Johnny Cox Jr.