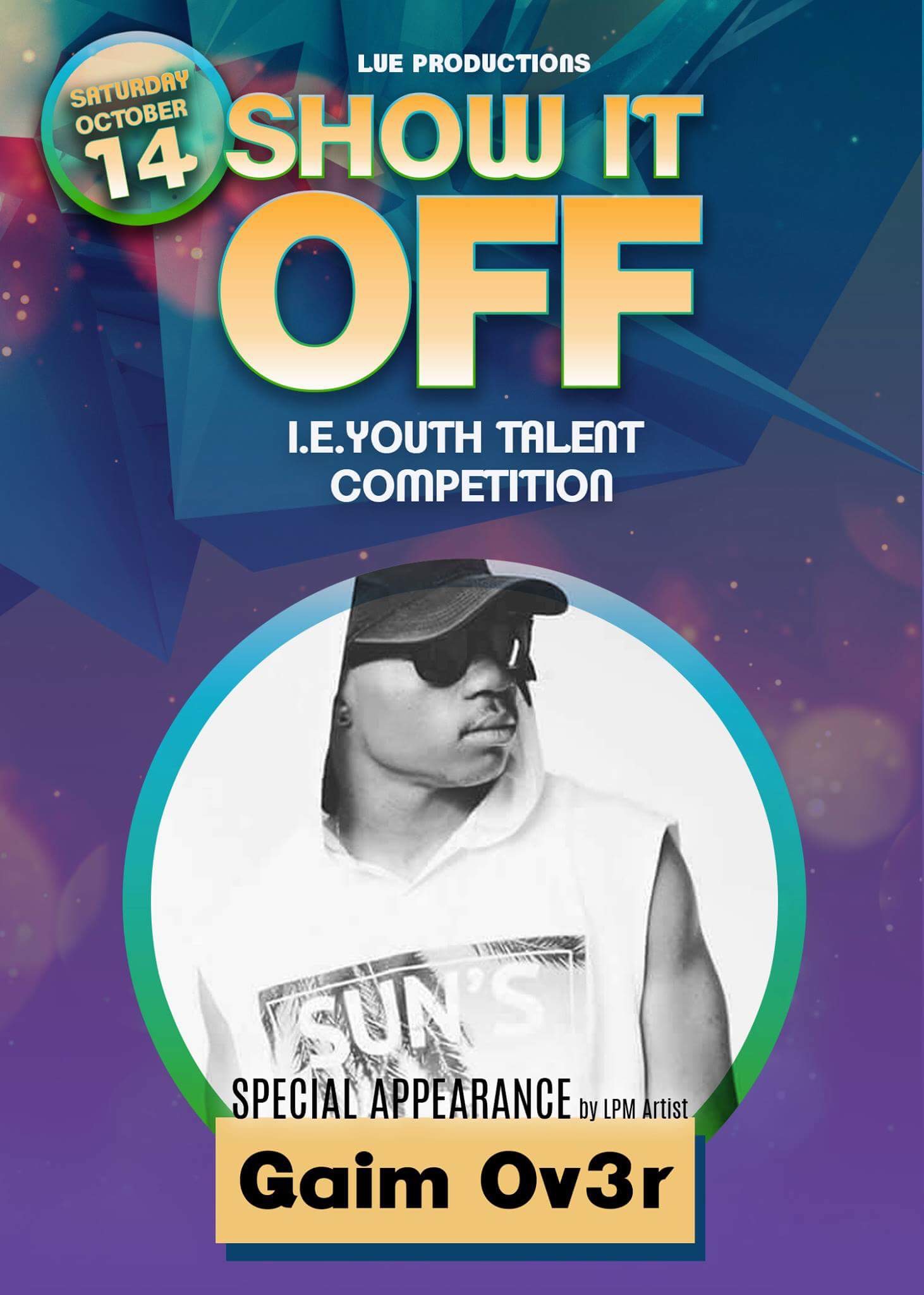 By Lue Dowdy
New artist alert! Gaim Ov3r is What It Do!
Recently signed to LUE Production Management and Entertainment Company and based out of the Inland Empire, 'GAIM Ov3r' is ready to make his entrance into the world of rap and hip-hop. 
Gaim Ov3r, whose real name is Mitchell P Young, was born on April 2 and raised in San Bernardino California. Starting to rap in high school, he was able to experiment with music by infusing his spoken word talents into lyrics. Being inspired by mainstream artists such as Kendrick Lamar and Andre 3000 led him to the decision to peruse a career in rap and hip-hop. This talent possesses other gifts. His acting and singing ability makes him a triple threat. 
Currently, he's working on his mixtape which is scheduled to be released the beginning of 2018. Wanting to ensure that his music sends out good vibes and provides a message he takes his time when creating by researching and studying his surroundings. Make sure you're on the lookout for this upcoming artist.
His music can be located on all social media sites under his artist name 'Gaim Ov3r'. By the way 'Gaim Ov3r' stands for, 'G – greater Aim O – over V – various 3 – triple threat R – realities'. 
Come see him on the stage Saturday, October 14 for his first big performance.