"The Soul of the Inland Empire…
Sharing the Quest for Excellence"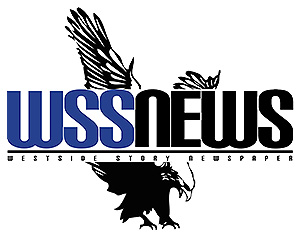 T
he soul is without matter and cannot be touched physically. Where soul exists, it extends beyond life and lingers through multi generations.  For some unspoken but widely accepted reason, Black folks are identified as the tangible truth that soul exists. Soul brother, soul sister, soul music and soul food are examples of that application! Soul is a code word for "the Black Experience".
WSSNews identifies and identifies with the "Black Experience" as it occurs in the inland Empire. The Black Experience will always include the memory of its era of Kings and Queens, as well as the tragedy of "The Middle Passage". The glory of fighting for and building this great nation while enslaved by hate and handcuffed by ignorance. Electing a President only to see his effectiveness ridiculed by racism. All are elements of the Black Experience.
The 'Quest for Excellence" is also an element of the "Black Experience".  One of our angel poetesses, Mya Angelo, captures the essence of that quest with her piece titled, "Still, We Rise". Regardless of the pain delivered by those against us, history evidences not only survival 'still we rise', but demonstrates that we also thrive. Regardless of circumstance the "Black Experience" still provides excellence.
Westside Story Newspaper acknowledges the community's struggle, but it seeks to encourage and celebrate its excellence. Your support in the form of a financial gift or kind words of encouragement will be greatly appreciated and wisely used to "Share The Quest For Excellence"!  You can mail to 577 North "D" Street, San Bernardino Ca. 92401. You can go to wssnews.com and click on the "DONATION" Button. You can email your encouraging words to walleniv@yahoo.com. Your critique is also encouraged and welcomed. I realize that excellence is our goal not our status!