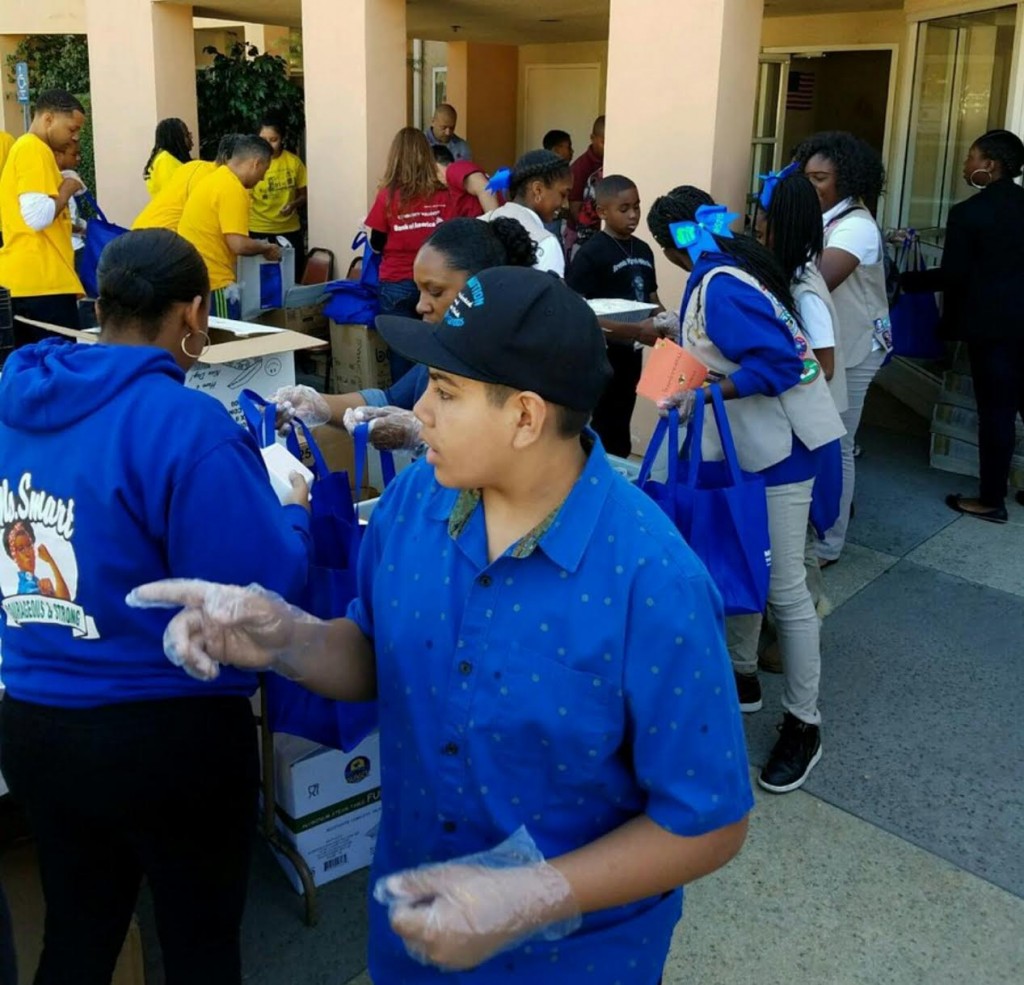 LOS ANGELES, CA- This past Thanksgiving, Business Brunch Babes joined Mothers in Action in its annual Thanksgiving initiative to feed the elderly. Taking place at Ward Villa Senior Complex in Los Angeles, neighborhood volunteers and organizations selflessly took time out of their holiday schedule to ensure that someone else's Thanksgiving was filled will lots of food and love.
Mothers in Action's 21st Annual Thanksgiving Day senior feed garnered volunteers like Los Angeles City Councilmember, District 8, Marqueece Harris-Dawson; Los Angeles City Councilmember, District 9, Curren D. Price; Calif. 59th District Assemblymember, Reggie Jones-Sawyer; Bank of America; Girl Scout Troop 1565; Vice President of the Inglewood School Board, Dr. Charliss McGhee; Delta Sigma Theta, Inc.; Business Brunch Babes; Jazzed Realty; Underground PR; Los Angeles Police Department; Doris Cares. A host of other individuals and organizations not only donated time, but also donated turkeys and additional items to make this initiative a success.
Volunteers worked hard to prepare food, serve dinner to the residents of Ward Villa Senior Complex and pack meals in "to go" boxes to deliver to the sick and shut-in throughout Los Angeles and surrounding areas. As a result, Mothers in Action, along with its volunteers, served over one thousand senior citizens in Los Angeles County.