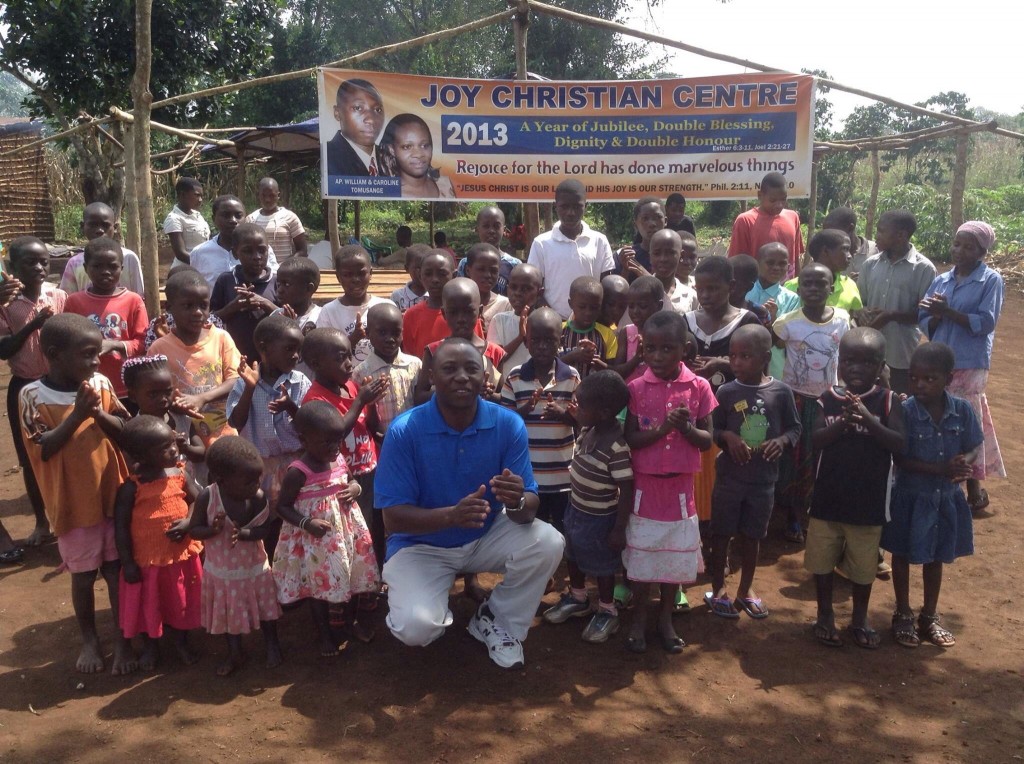 SAN BERNARDINO, CA- It is with great expectation that The Fire Center Church of San Bernardino will host a special event with world renowned guest speaker Bishop & Prophet William Tomusange. The message will take place on Thursday, October 23 at 6 p.m. at 1700 W. Highland Avenue in San Bernardino. For more information on the church please visit www.facebook.com/thefirecenterchurch.
Bishop Tomusange grew up in Kampala Uganda Africa, where at the age of 12-years-old he was an orphan who was eventually taken in and cared for by a deeply spiritual Bishop that raised him in the ministry of the gospel of Jesus Christ.
Bishop Tom, as he is affectionately called by his family fellow ministers and co-laborers in the gospel, received the Holy Spirit at the age of 15. He preached his first sermon two years later at the young age of 17 at Mount Carmel Church in Uganda Africa.
Currently, Bishop Tom travels all over the globe speaking the prophetic heart of God to people of many nations. His prophetic Mantel is unparallel and news of the anointing that flows through his vessel is spreading like Holy Ghost Fire. Founder of Joy Mission International Ministries and Joy Christian Center, Bishop Tom is also C.E.O of 98.0 Kampala Uganda Joy FM radio.
He also continues traveling around the globe raising funds for Source of Hope Orphanage, which is filled with Uganda's precious and most desperate children left abandoned and orphaned by the ravages of civil wars. S.O.H.O continues to rescue children forced to live in deplorable conditions in Africa.  To visit the orphanage's website, please visit www.facebook.com/sourceofhopeorphanage .
"Bishop William Coming to our humble Church is a grand blessing of epic proportions. I had the pleasure of serving with this man when I visited Africa and I personally witnessed firsthand his endless passion for Christ and compassion for God's people,"           The Fire Center Church Apostle Ulysses Watson said.

He continues, "I am extremely excited for those here in America who will have the opportunity to see a move of God such as this in our homeland, and I'm blessed beyond words to host such an amazingly honorable man of God at The Fire Center."