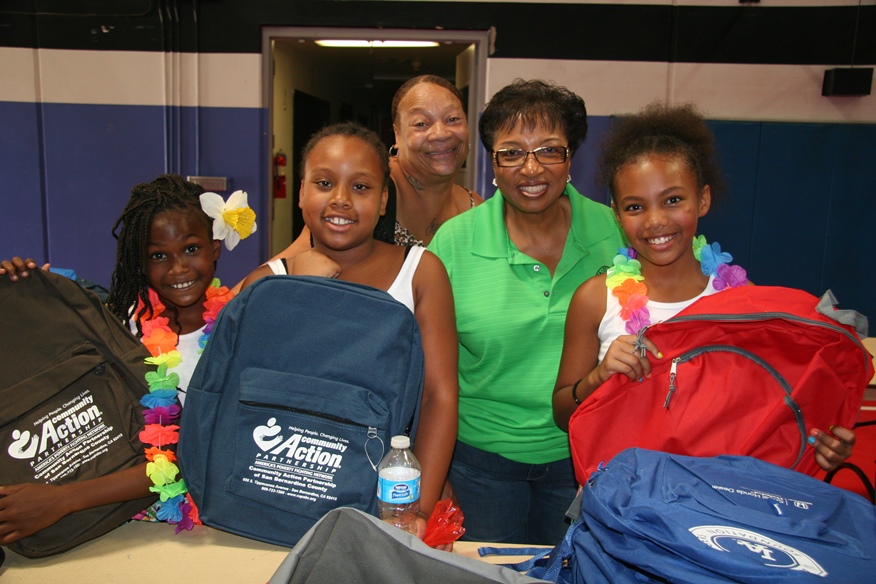 SAN BERNARDINO –More than 500 backpacks were gathered for distribution at Assemblymember Cheryl R. Brown's (D-San Bernardino) 3rd Annual Tools for Success Day on Saturday, August 22, at the Inland Empire Job Corps Center in San Bernardino.
To date, Assemblymember Brown and a number of her local partners have donated over 1,200 backpacks to students in the 47th Assembly District.
"I am proud to host this annual event to ensure that students have what they need for the start of school," stated Assemblymember Brown. "I was very pleased with this year's turnout and I want to thank all our donors for their continued support."
During this year's program, Assemblymember Brown focused her remarks on the greatest issue affecting student success, chronic absenteeism.
According to the California Department of Education, chronic absenteeism impacts one out of every four children in San Bernardino. Research shows that children who were chronically absent in kindergarten and 1st grade were significantly behind in reading skills by third grade.
Assemblymember Brown concluded her remarks by announcing that she would join parents and school district leaders in eliminated chronic absenteeism by emphasizing the importance of regular, on-time attendance in school.
"By coming together and working cooperatively, we can accomplish this goal and improve student success," she said.
Additional program speakers included San Bernardino Mayor Carey Davis; Supervisor Josie Gonzales, 5th District; Deputy Superintendent Harold Vollkommer, San Bernardino City Unified School District; Kit Alvarez, representing the San Bernardino County Superintendent of Schools; Suzanne Schaeffer, IE Job Corps; and Linda Jackson, NID Housing.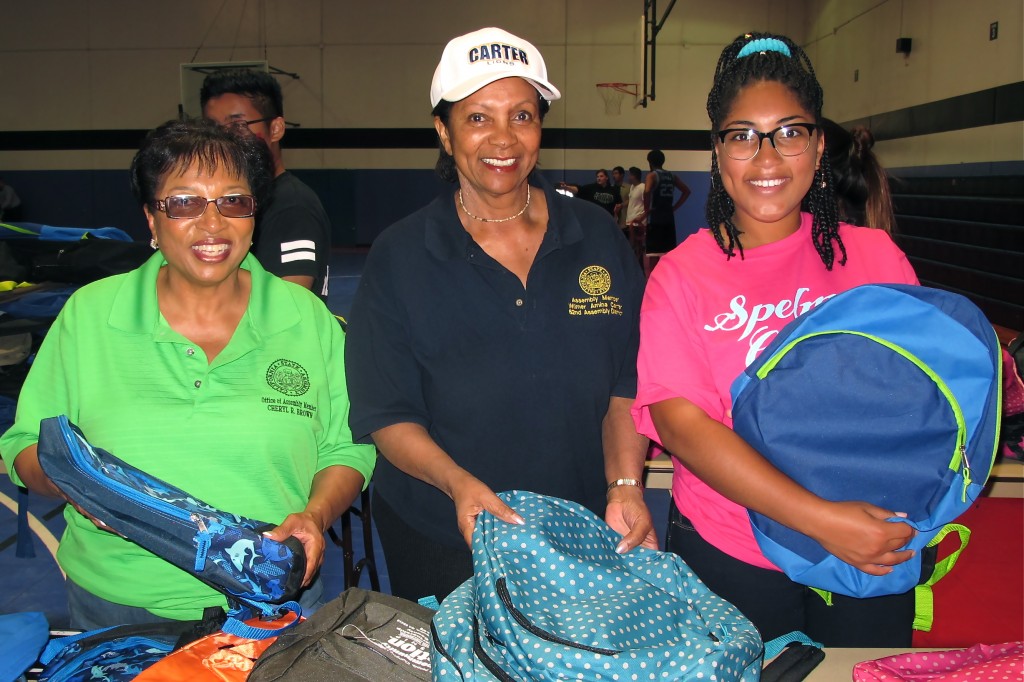 "It was a pleasure to be a part of this OUTSTANDING community event coordinated by Assembly Member Brown," stated Deputy Superintendent Vollkommer. "The backpacks and other information available at the 3rd Annual Tools for Success event will go a long way toward helping us Make Hope Happen for our students. Additionally, the district wholeheartedly supports Assembly Member Brown's emphasis on reducing truancy.  We have staff dedicated to this effort.  Several times per year our district office staff and community members participate in Operation Student Recovery.  This program is designed to bring missing students back to school and keep them there via alternative programs and/or academic support."
Following the backpack distribution, nearly 30 organizations provided educational resources and free health screenings including:  Alinea Medical, Loma Linda University, Vernon Dental, San Bernardino County Library, Center for Employment Training (CET), San Bernardino County Fire, Consulado de Mexico, and Susan G. Komen.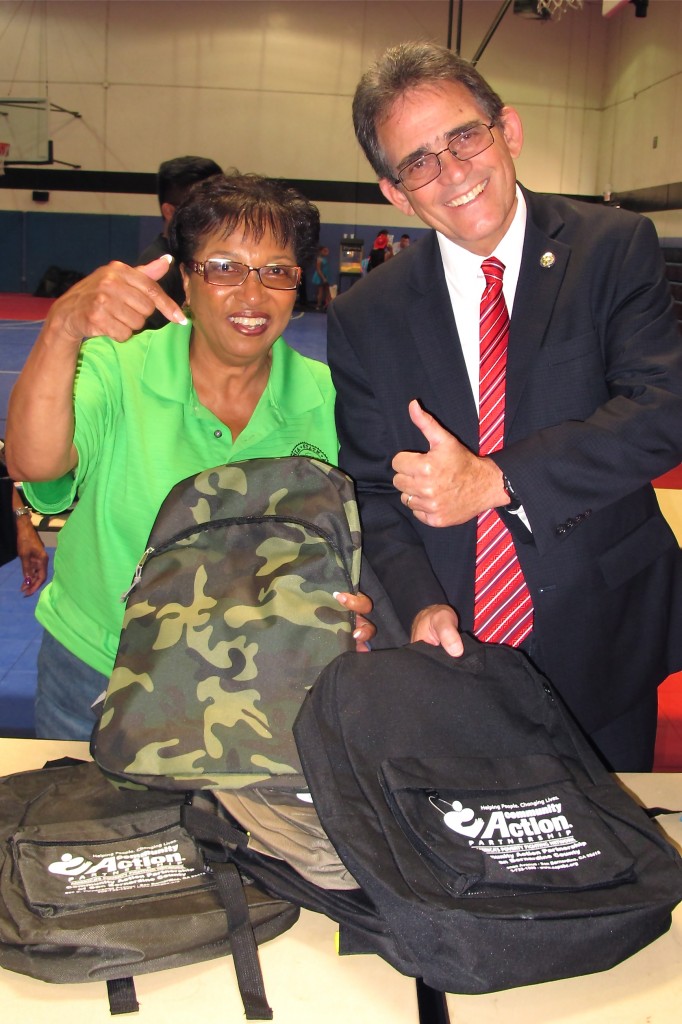 The event also featured free lunch sponsored by Stater Bros and Rio Ranch Market, live music by Coyote Radio, a Pillowcase Project presentation by the American Red Cross, games, face painting, and interactive performances.
"This was a wonderful opportunity to help low-income children with much-needed back to school supplies.  Community Action Partnership of San Bernardino County (CAPSBC) is proud of the tradition of supporting kids to do their best in school.  We are grateful to Kaiser Permanente Fontana and Ontario Medical Center staff for donating to CAPSBC school supplies and 31 back packs valued at $2,700.  Together with another 100 backpacks and supplies from our Food Bank, CAPSBC was able to help the kids who showed up seeking support at Assemblymember Brown's Tools for Success event,"  stated Patricia L. Nickols-Butler, CEO of CAPSBC.
The Tools for Success Day is held annually in August to benefit children and their families in the 47th Assembly District.
This year's donors included: Inland Empire Job Corps, Community Action Partnership of San Bernardino County, Farmdale Creamery, NID Housing, IEHP, San Bernardino County Library, San Bernardino City Parks, Recreation, & Community Services Department, Rio Ranch Market, Stater Bros., Coyote Radio at Cal State San Bernardino, Consulado de Guatemala, SEIU-ULTCW, San Bernardino County Fire, Alinea Medical, Loma Linda University, Incredible Edible Community Gardens, San Bernardino County Department of Public Health, American Red Cross, Devry University, CAPE Consultants, Al-Shifa Clinic, Time Warner Cable, West Valley Water District, San Bernardino Valley Links, Arrowhead United Way, and First 5 San Bernardino.
For more information, contact Ashley Jones at (909) 381-3238.